Ella Khalifa (text) and Marina Martinez (illustrator), A to Zee of Italy, Mavenhill, 28 pp., RRP $25.00 (hbk), ISBN 9781940387123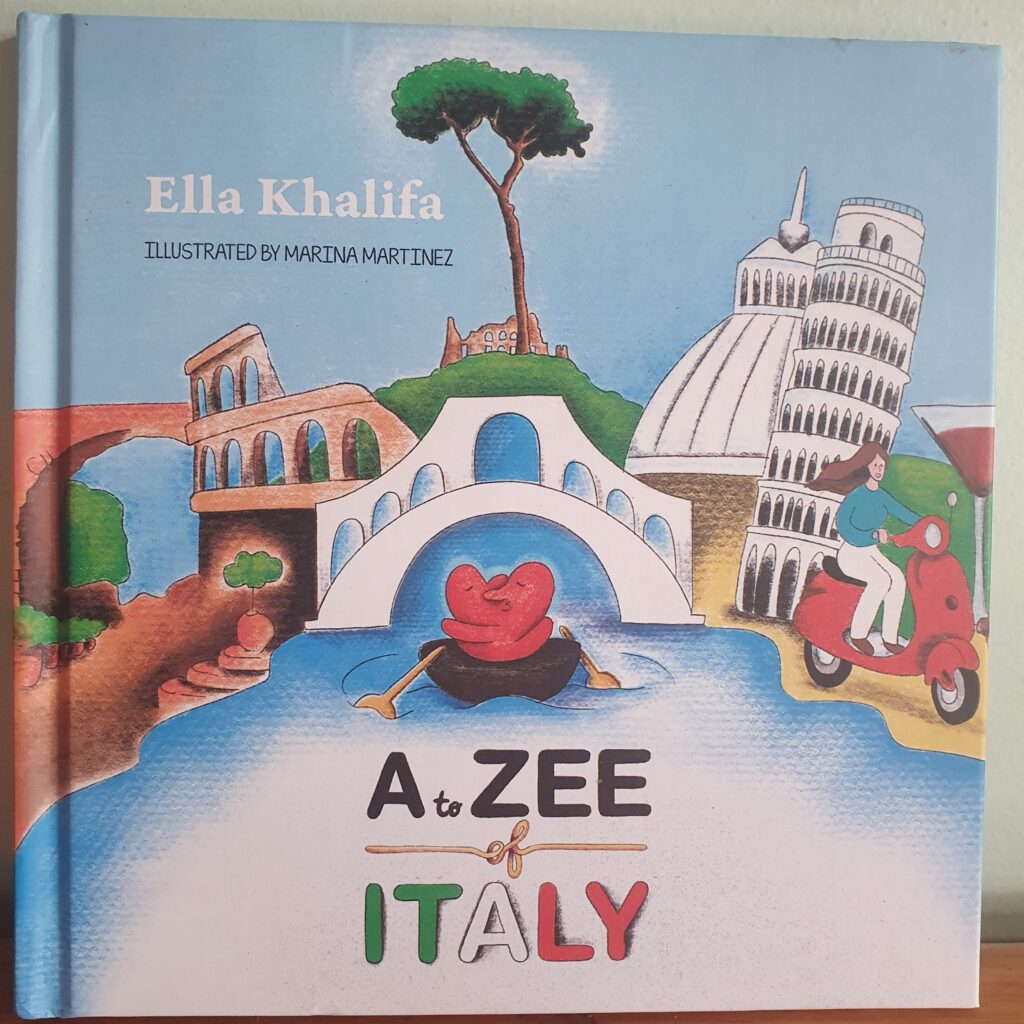 The author was just eleven when she wrote this small book, but she wrote it with a big heart. She was living in Italy and wanted to celebrate that country's beauty and its gifts to the world. So, from Espresso and vino to Ferrari and zabaione, from gelato and amore to Jacuzzi, from Nutella to spaghetti and to letters not used in Italy, we learn a little of Italy's words for pleasant things.
Martinez's colourful illustrations add to the book's charm. Most importantly, some of the profits from the book assist less than fortunate Italian children in these troubled times. It is a clever accomplishment.
Bravissimo!
Reviewed by Stella Lees