Jenny Blackford, The Girl in the Mirror, Eagle Books, October 2019, RRP $17.99 (pbk), ISBN 9780648194521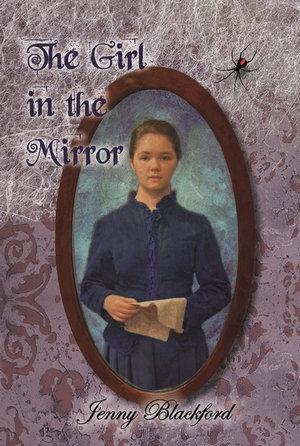 Here is a ghost story and a time slip novel in one. Maddy, in the present, has just moved into an old house with her parents and younger brother. She has started at a new high school and is being picked on mercilessly by the "in" group. To make matters worse, her little brother is now very sick. Clarissa, in 1899, is living in the same house with her father, mother and aunt. Her younger brother and sisters died of whooping cough the previous winter and her mother had not been herself since then. Her aunt is awful, but Clarissa starts to suspect her of more nefarious deeds than unkindness. The two girls are connected by a mirror in the room they occupy in different times, and they use it to communicate. They help each other resolve their respective problems, and together put a stop to Clarissa's aunt once and for all.
This is an engaging, creepy ghost story and will be especially enjoyed by fans of the genre. The characterisation is fairly good but the conversations between the characters don't quite ring true at times. There are interesting comparisons between life in 1899 and the present, especially the differences for girls and women. Appropriate for upper primary and secondary students.
Reviewed by Rebecca Kemble