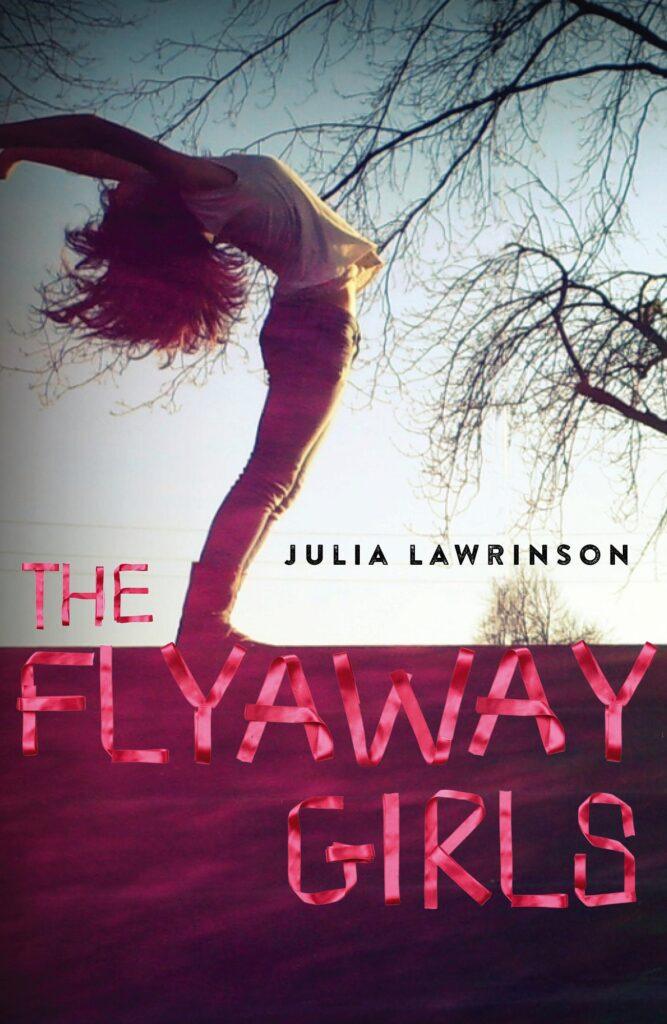 Julia Lawrinson, The Flyaway Girls,  26 August 2015,  Penguin, 240pp., $14.99 (pbk)  ISBN 9780143308652
I found The Flyaway Girls refreshing and innovative. The vast majority of the books that I have reviewed for young people have been about romance, sex, dangerous bullies and family violence. It was a treat to read a book in which none of these played a part.
The Flyaway Girls is about life balance and also about learning to accept that although you can be very good at something you will not necessarily be the best. Other themes include nurturing relationships and making amends.
Chelsea is devoted to gymnastics and is recognised as the being the hardest worker at her club and a great performer by her coaches. She is also ambitious and hopeful for her future. This is until a new girl joins her class and, despite no previous training, quickly grasps skills that took Chelsea hours of practice to achieve. Chelsea can't even enjoy hating her because Telia is a lovely girl and looks up to her.
The characters in the Flyaway Girls are also well-drawn, likeable and realistic: they become irritated, confused, try to be helpful and take themselves too seriously.
The environment in which the story is set is normal too: there are no long periods of suffering. Chelsea is uncomfortable with her father's new girl friend but deals with it, her friend that makes snide remarks also has a good side and when Chelsea is snubbed by her long suffering friends, she makes new friends.
Lawrinson's writing style is vivid, her descriptions of gymnastics interesting and her humour light. I recommend this book for girls aged 11-15.
Lawrinson has written more than ten novels including Bye, Beautiful which was a 2007 CBCA Notable Book and Chess Nuts which was a 2011 CBCA Notable Book.
Reviewed by Katy Gerner