Brenda Gurr, The Fabulous Cakes of Zinnia Jakes (The Crumbling Castle #1), New Frontier Publishing, March 2020, 94 pp., RRP $14.99 (pbk), ISBN  9781925594973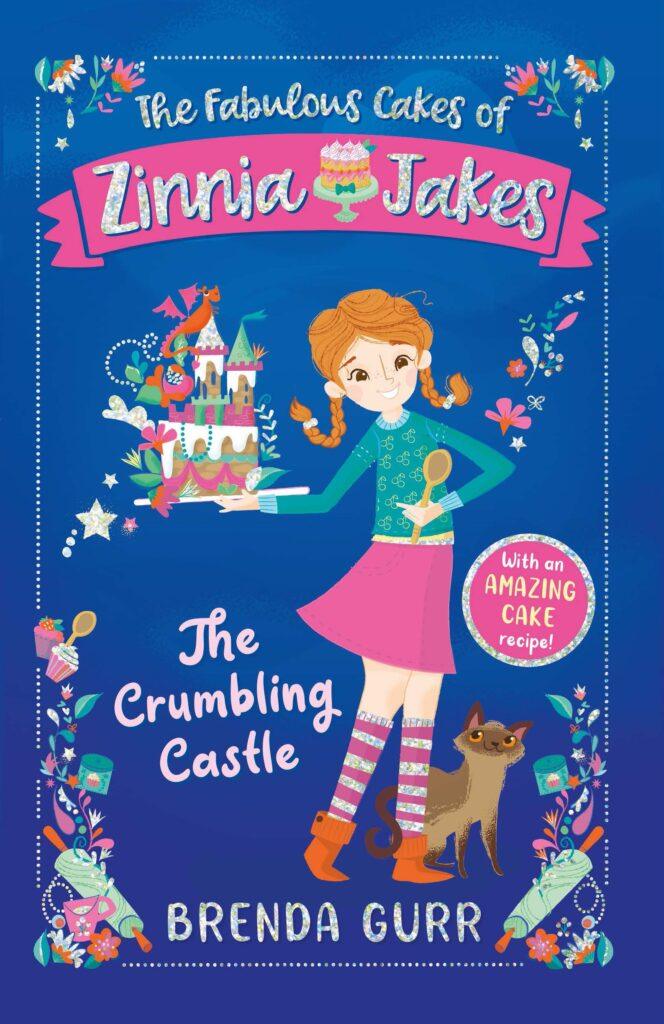 The first book in the new series; The Fabulous Cakes of Zinnia Jakes; well done to Author Brenda Gurr!
Who is Zinnia Jakes? The mysterious and marvellous pastry chef, with a secret identity. Shhh… her real name is Zoe Jones. A wonderfully creative, super enthusiastic 9-year-old! Classroom demands and managing a mystery business and identity can be hard work for Zoe.
It was a lot of fun sharing the undercover world of adventure with Zoe Jones, whose success as a secret pastry chef; has everyone talking about her most amazing cakes amongst the question of her identity.
Zoe however has been truly put to the test this time – she has to create an authentic medieval castle cake for the school fair – in less than 24 hours! How will she live up to the high calibre of her creative and tasty reputation? And what extraordinary talents does her cat Coco surprise us with?
Zoe (who very fittingly owns a pair of watermelon slippers and Turkish Delight sandals); together with her Aunty Jam, best friend Addie, and Coco the Cat, remind us of the power of working together; and prioritising what is important to us. Family, friendship, teamwork, perseverance, and creative problem solving are beautifully weaved into this action-packed story.
This book has strong appeal, to all the many kids out there who enjoy stories with mystery, adventure, and wonderful elements of quirky surprise. And, of course, kids who love to bake will very quickly grow attached to the series; The Fabulous Cakes of Zinnia Jakes.
Recommended for age group 7+years
Reviewed by Sonia Bestulic