Bren MacDibble, The Dog Runner, Allen & Unwin, February 2019, 248 pp., RRP $16.99 (pbk), ISBN 9781760523572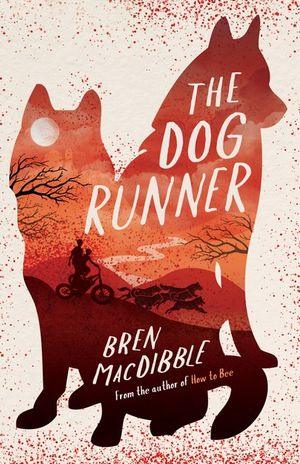 Bren MacDibble burst onto the children's literary scene with her original dystopian novel for middle grade readers How to Bee in 2017. Writing as Cally Black she won The Ampersand Prize for In the Dark Spaces, a thrilling hostage drama for young adult readers. Now with the CBCA shortlisted The Dog Runner, writing as Bren McDibble again for middle grade readers, she has consolidated her position as one of Australia's most thought-provoking writers for children.  
Bren dedicated the book to all the kids who are not brave but do brave things anyway. Ella, the central character, is one of those kids, living in a transformed Australia. A fungus has killed all the wheat and the grass for cattle so there is severe food shortage. There are power cuts, curfews, unprovoked violence, and general unease and uncertainty about what is happening outside the precarious safety of her apartment. Ella's mum has been away for eight months working as an 'essential worker' for the government and Ella really misses her. When her dad doesn't come back from the city, she and her older half-brother Emery decide to leave for a safe haven with Emery's family out in the bush. They travel using a dry-land dogsled pulled by their five big dogs. Emery traded Ella's precious Anzac bikkie tin to get extra camping supplies much to Ella's chagrin. It is this kind of touching detail that makes this book such a joy to read.
What follows is a tense and thrilling adventure as the two travel through a devastated land, 'all dead grey and red dirt', and battle with people who are fighting for survival in their own particular way. 'You always gotta be ready to run, Ella, always,' says Emery who starts off in charge as he is the older brother and knows country ways but when he gets injured it is up to Ella to find the courage and daring to bring them both to safety.
You can enjoy this as an action-packed fast-paced thriller as you follow Ella and Emery's journey through a ravaged Australian landscape and it is tempting to do so, but you would be missing all the telling details that make this dystopian adventure such a rich and many-layered story. Bren touches on many themes but respect for country is paramount. Emery's Indigenous family who know how to survive and thrive show how it is done. So slow down and savour the world building, the rich emotional highs and lows, the sensitive characterisation and…the delightful dogs.
Reviewed by Mia Macrossan