Peter Valentine Fenton, The Days of In Between, Scholastic Australia, 208 pp., September 2019, RRP $16.99 (pbk), ISBN 9781760662523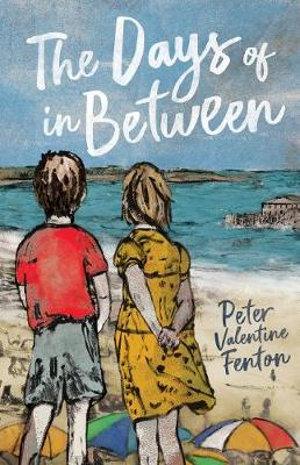 12-year-old Toby's summer holiday in the coastal NSW town of Tathra was supposed to be fun, just like all his previous family holidays there. This time, however, his dad has brought his new wife, and Toby's siblings have stayed behind with his mum. To make matters worse, his dad – a Vietnam veteran – is suffering from PTSD.
Things start to look up for Toby after meeting Tara, although she is also secretly struggling – her mum died five years ago, and her dad's and brother's reactions to it have been very challenging for her.
This coming of age story covers themes of friendship, loneliness, grief, loss, family dynamics and emotional maturity. Interestingly, often the adults have as much (or more) "growing up" to do as the children, as the adults face their own flaws, and work to heal relationships that have been damaged over time.
Set in the 1970s (when I myself was a child), in a town I know quite well, I can say that this story felt very authentic. In fact, it had me reliving memories of long, hot days on the beach, fish and chips dinners, and spending all day outside with no parents in sight (long before the days of "helicopter parenting").
The coastal setting provides the perfect backdrop for the unfolding drama as Toby helps the police search for runaway Tara, and gradually reconnects with his dad.
…love is always there, and like the tide, our own grief ebbs and flows… Some days are hard…but some are easier, and some days are in between.
This adventure drama is actor/musician Peter Fenton's first novel. Suitable for children 9+, it could provide a useful entry point for discussion about topics such as loss and family issues. However, I do wonder if a "trigger warning" should be stated for children dealing with family issues.
Reviewed by Julie Murphy