Freya Blackwood, The Boy and the Elephant, HarperCollins, November 2021, 40 pp., RRP $24.99 (hbk), ISBN 9781460759998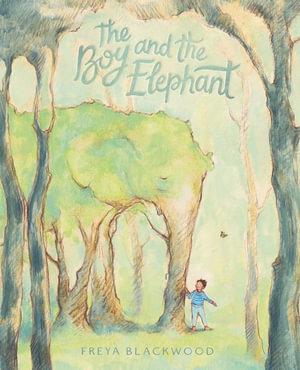 As you would expect from a Greenaway Medallist and seven-time CBCA winner, the latest picture book from Freya Blackwood is stunning. The illustrations are warm and immersive, with a muted colour palette. The wordless story is told through a combination of panels, vignettes, and full-page spreads. Readers are likely to spot new details each time they engage with this story.
The story centres on a lonely young boy who lives in a bustling city. His place of refuge is a spare block next to his apartment, where he spends time in nature. When the block is sold and developers arrive, the boy is sad to lose his only friend. While there is ultimately a hopeful ending and a message of resilience, the story is quite melancholy.
Wordless books let the reader add their own interpretation to the story and can be enjoyed independently by pre-readers and newly independent readers. Although the story could be enjoyed by any age, The Boy and the Elephant's subtlety and theme is best suited to older children and adults. The hardcover book feels lovely, with an embossed matte cover and thick pages, making it a beautiful gift.
Reviewed by Laura Holloway