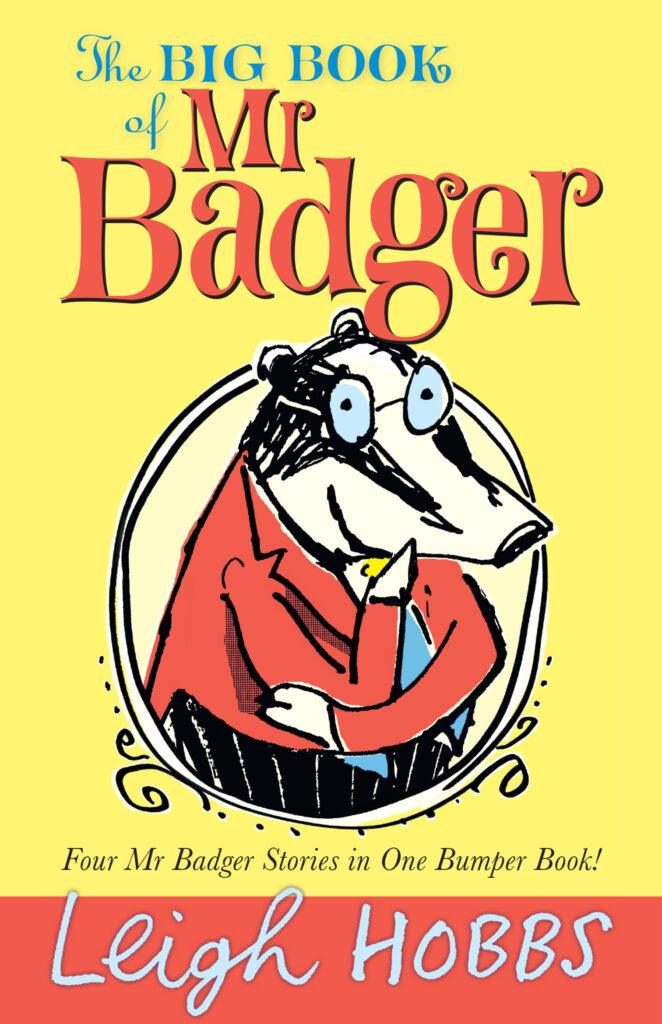 Leigh Hobbs, The Big Book of Mr Badger, Allen & Unwin,  Dec 2015, 304pp, $16.99 (pbk),  ISBN 9781760112431
The Big Book of Mr Badger collects all four of the popular Mr Badger stories in one volume.  Mr Badger and the Big Surprise (2010) Mr Badger and the Missing Ape (2010), Mr Badger and the Difficult Duchess (2011) and Mr Badger and the Magic Mirror (2011)
In his important job as the 'Special Events Manager' Mr Badger has to ensure that everything runs smoothly at the Boubles (pronounced Boublay) Grand Hotel in London.  However, Sylvia Smothers-Curruthers, the dreadfully rich, spoiled seven year old granddaughter of the Hotel owners is intent on causing trouble.  Mr Badger's polite, calm efficiency is put to the test at Sylvia's extravagant 7th birthday party when young Sylvia throws a tantrum because things are not good enough.  When the giant stuffed ape, Algeron, disappears from his glass case, it's Mr Badger who solves the mystery.
The Duchess de la Dodo was a particularly unusual guest
… and then there was that foggy magic mirror hanging on the wall in the upstairs room…
Each story is sprinkled with Hobb's black and white sketched cartoons- some of them captioned. This adds another layer to the reading experience and would especially appeal to reluctant readers and children with English as a second language.
Leigh Hobb's style remind me a little of Roald Dahl's writing. The quirky characters, gentle humour, adventure and mystery work together brilliantly to capture the imagination of young readers aged between 6-11 year olds.  These stories would work very well as a read-aloud story.
Fans of Mr Badger would also enjoy reading Leigh Hobb's other books featuring Old Tom, Mr Chicken, Fiona the Pig, Horrible Harriet and 4F for Freaks.
Reviewed by Wendy Fitzgerald