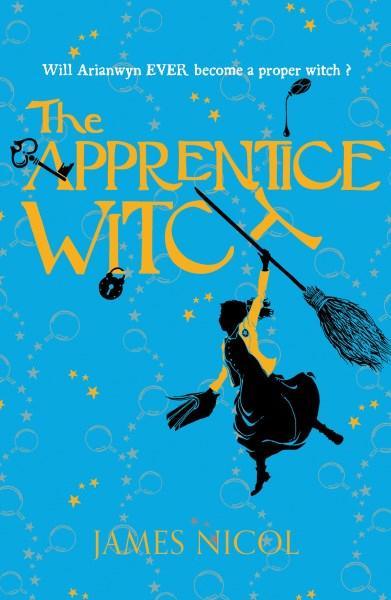 James Nicol,  The Apprentice Witch,  Chicken House/Scholastic,  1 Sept 2016,  320pp.,  $16.99 (pbk),  ISBN: 9781910655153
This book is, at its heart, about getting up after you fail and persevering. Arianwyn is a witch who comes from a highly-regarded line of witches, one of whom lives with – her grandmother, a member of the Council of Elders. So, instead of no pressure, Arianwyn undertakes her witch's evaluation with the weight of all of that on her.
She fails and is sent off to Lull, which she thinks might be as boring as the name, to hone her skills until she can take the evaluation again.
Arianwyn is a character any kid is going to relate to – she's not one of the cool kids, in fact she has a nemesis of her own in the form of Gimma, a rich kid and snob, who does her best to make things horrible for Arianwyn at school. But, Arianwyn perseveres, trying not to let Gimma know that she's affected, even if she is.
It's weird how sometimes it seems like confidence is taken for granted in kids. It's hard to stand up for yourself, or for anyone else, when your peers are the ones laughing at you. That's what Arianwyn faces through the book – her doubt and her fears.  Nicol uses mastery of magic to show the key to confidence is to face your fears.
Friendship is another important part of this story: for as rude as Gimma is to her, there comes a time when Arianwyn and Gimma might actually be friends, and Arianwyn works at that relationship. Unfortunately, it comes with the risk of losing a real friendship with another, but Nicol shows it's worth trying to bury the hatchet. Just don't forget who your real friends are.
As Arianwyn's confidence grows, she is the one that saves the day, while Gimma is revealed as too adept at presenting the right sort of face to the world, without having the talent to back that up.
This is an exciting story, filled with thoughtful exploration showing readers how to face their fears.
Reviewed by Verushka Byrow