Hilary Robinson (text) and Mandy Stanley (illustrator), Ten Little Yoga Frogs, New Frontier Publishing, February 2021, 32 pp., RRP $14.99 (pbk), ISBN 9781922326126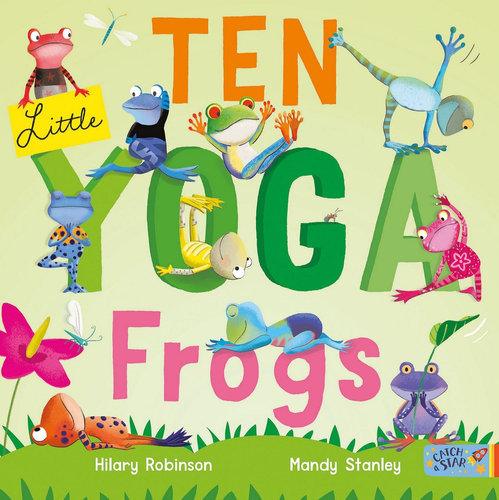 Ten little yoga frogs is a progressive rhyme, with the familiar refrain "…..and then there were [number]", as one extra frog is added with each verse, until there are ten frogs. Although this format isn't original – I've seen several other similar counting books – it works well for interactive readings, by engaging pre-schoolers in predicting rhyming words and counting objects.
What the text lacks in originality, it makes up for in its images of vibrantly coloured, cute frogs holding yoga poses. Each double spread page is set against a colourful, idyllic looking outdoor background. The images seem to exude energy and playfulness. As a yoga enthusiast, I enjoyed seeing familiar yoga poses depicted in this cute and lively way.
I recommend this book for pre-schoolers who love counting activities.
Reviewed by Barbara Swartz