Jackie Hosking (text), Leah Russack (illustrator), Temper Tabitha, Larrikin House, August 2020, 32 pp., RRP $16.99 (pbk), ISBN 9780648728719.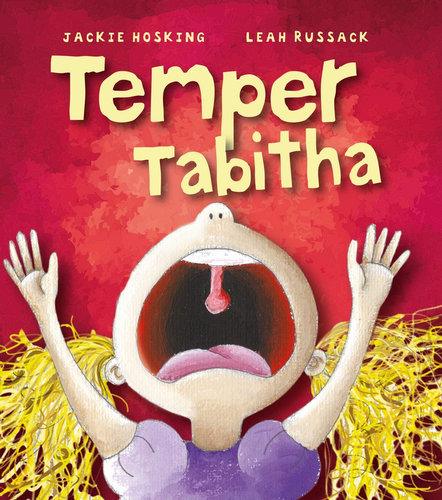 Temper Tabitha is a fun and colourful picture book aimed at ages 3-8 exploring how children sometimes express their wants in big ways. Although tales about 'meltdown' and 'toddler tantrum' behaviour of children could easily over-simplify a very complex issue in child development, that doesn't happen with this story. As we find out through Tabitha's experiences while out shopping with her mum, adults are just as capable of bad behaviour!
The strong message in this story is that exhibiting behaviour that puts others at risk is something we can all relate to. Tabitha's experience helps readers to discover some alternative strategies for managing our big feelings. With Jackie Hosking's catchy meter and rhyme and with Leah Rucksacks expressive illustrations, Temper Tabitha is a lovely read-aloud book. Printable colourings and a worksheet are available on Leah Russack and Jackie Hosking's websites. 
Reviewed by Angela Brown