Nettie Lodge, Tell Tails: An Anthology for Animals, Green Olive Press, October 2022, 54 pp., RRP $29.95 (hbk), ISBN 9780645104837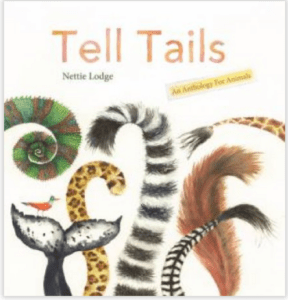 Tell Tails puts a spotlight on endangered animals, detailing a different animal for each letter of the alphabet. Through rhyme, poems, facts, diagrams, and watercolour illustrations readers are taken on a factual journey of animals across the world.
There are so many things to appreciate throughout the pages of this book, whether it's a new fact or an element within the illustrations – readers will notice something different each time they open its pages.
The use of rhyme is engaging and is sure to capture the attention of children, as is the wealth of interesting facts, to deliver important messaging about protecting the environment and all the worlds' creatures.
Reviewed by Raquel Mayman