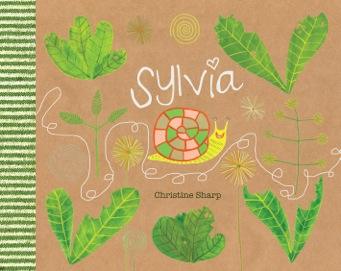 SHARP, Christine Sylvia UQP, 2014 unpaged $24.95 ISBN 9780702253140 SCIS 1681155
A joyous book about the potentially damaging effect Sylvia snail has on the vegetable crop of Simon Green and how ultimately her silver trail of destruction is turned into the ultimate advertisement for his proven organic vegetables.
Vibrant illustrations and a variety of script for the text make every page an adventure.  A little bit of whimsy that makes many re-reads a pleasure.  Recommended.
reviewed by Chris Dayman