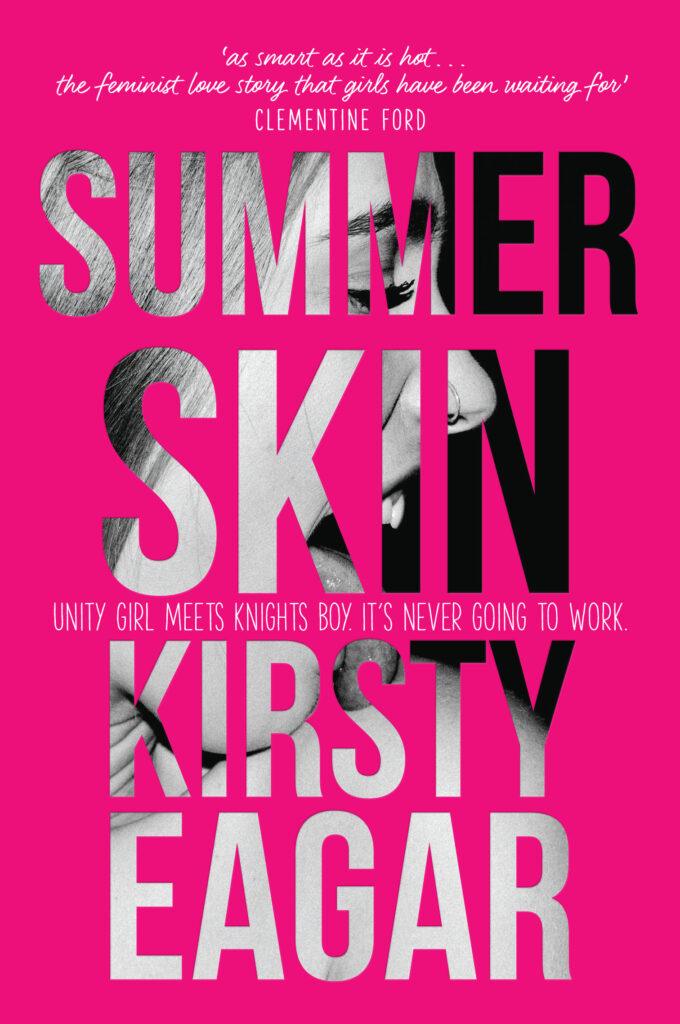 Kirsty Eagar, Summer Skin, Allen & Unwin,  Feb 2016, 348pp.,  $19.99 (pbk),  ISBN: 9781925266924 
Remember university days? Hard drinking, fraught relationships, usually with the opposite sex, mixed with a modicum of study. You now have the template for the latest Kirsty Eagar novel Summer Skin, albeit a twenty first century take. Jess is smart and she and her Unity College friends aren't going to tolerate the misogynist, sexist jocks from Knights College any longer. They are out for revenge after the shaming of her best friend Farren and Jess has Blondie in her sights.  He appears to be a typical Knights candidate, arrogant, elitist, cold and smart. But is this all he is? And has Jess finally meet her match?
Recipient of awards for her earlier novels Raw Blue, Saltwater Vampires and Night Beach, Eagar's latest young adult/New Adult novel explores growing up in all its messy confusion; love, pain, sex, gender stereotyping and coping with monumental hangovers. Graphic sex scenes and explicit language puts this book in the older teens category.  Recommended 16+
An extract and playlist are available on the Allen & Unwin website.
Reviewed by Mem Capp