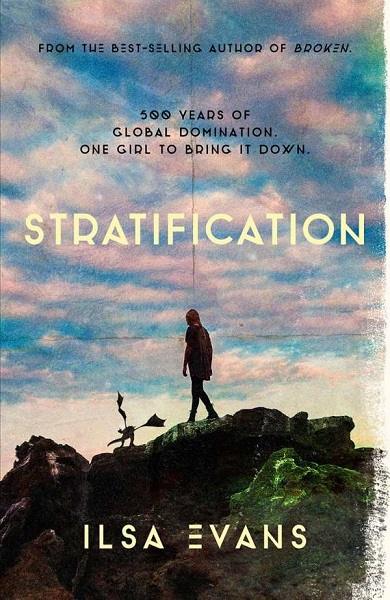 Ilsa Evans, Stratification, Harbour Publishing House, April 2018, 432pp.,  $19.99 (pbk), ISBN 9781922134356
Grady Pryndot's life is already planned: she will be trained as a seer, like her mother before her. There is no need to complete the travels that mark other young peoples' rite of passage, nor is she blessed with any gifts that would make her part of the chosen collection to go to Haven in service to their people. But on the night before her friends leave, the demi-gods decree that Grady can participate in the travels. Her mother reluctantly allows it, restricting the places Grady can go. Grady, however, takes no notice. She is determined to find her friend Layton, one of the chosen, and bring her back home. Grady's quest uncovers the dark secrets about the society in which she has been raised and discovers her own vast talents had been suppressed to keep her identity unknown. The fight for a new world begins, with Grady at its centre.
This is a pacey read in a well-constructed future world. Grady travels with a group of supportive friends, some of whom meet terrible ends, and her character develops with every challenge she faces. The story has a mix of fantastical creatures (dragon-like dragards), magic and new-order nastiness. It also suggests there could be a sequel, with Grady as the revolutionary leader. For readers of dystopian fiction.
Reviewed by Pam Harvey