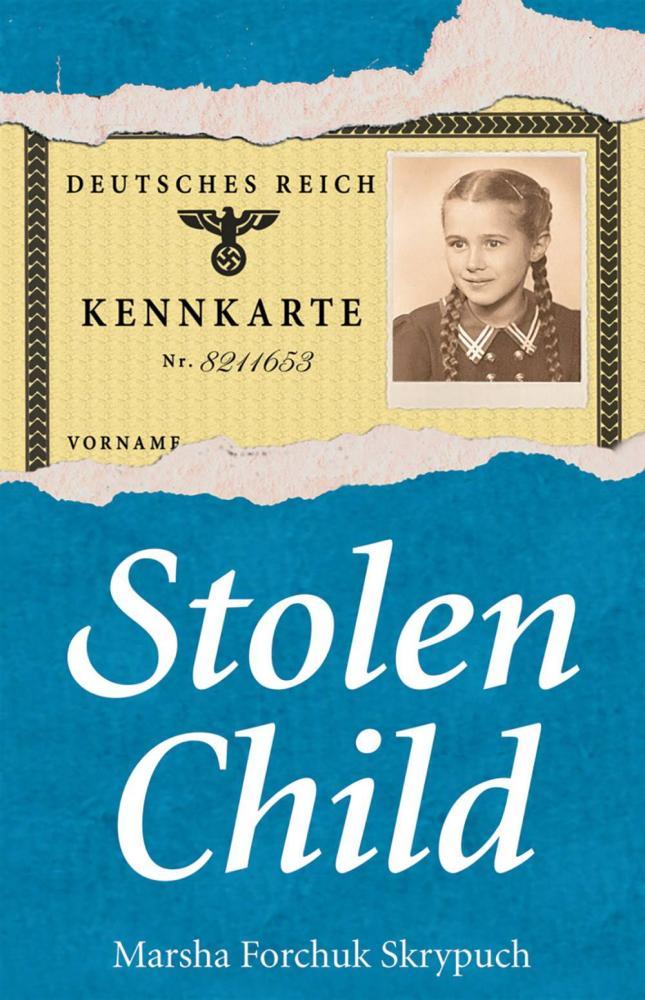 Marsha Forchuk Skrypuch, Stolen Child, Scholastic Australia, 1 August 2015, 154pp., $14.99, (pbk) ISBN 9781760157241
Nadia has arrived in Canada from a Displaced Persons' Camp in Europe, after World War II, to begin a new life with her new family. She finds this very difficult because she has to learn a new language, new customs and lie about her origins. Nadia has so much to remember and so much she would like to forget. She is haunted by her memories of and her nightmares about the war, and is also is confused about her identity. Her new mother has told her that she is Ukrainian, but Nadia has memories of a German family and Nazi uniforms.
Stolen Child is fiction based on the lesser known Nazi programme, in which blonde, blue eyed girls were stolen from the countries they occupied and raised in Nazi families. Skrypuch, whose mother-in-law lost several classmates to the programme, has researched this horrible part of history carefully to create her characters.
Stolen Child is well written and Skrypuch has captured Nadia's bewilderment and sense of disconnection from the start.
'The woman who said she was my mother was so ill on the ship from Europe that she wore a sickness bag around her neck almost the whole time. The man I called my father had come over a year before us.'
This is an intriguing opening to the story and immediately aroused my curiosity about Nadia.
Stolen Child was first published in Canada in 2010, where it received the SCBWI (The Society of Children's Book Writers & Illustrators) Crystal Kite Award for the Americas, and was a starred selection in Best Books for Kids and Teens from the Canadian Children's Book Centre.
The book ends with information on the history of the programme, Hitler, Nazis and Ukrainians. It is suitable for children aged 11 and upwards.
Reviewed by Katy Gerner