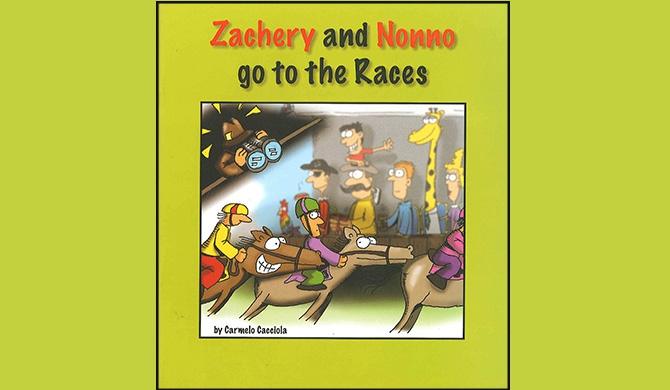 CACCIOLA, Carmelo (text) Mark Buchanan (illus.) Zachery and Nonno go to the Races Self Pub, 2014 32pp $12.00 pbk 9781921452062 SCIS 1680019 
Whilst we've never before seen children's book written about a trip to the horse races, with the Spring Racing Carnival almost upon us, there may be no better time to take a closer look at this title.  Hidden behind this story about a visit to the racetrack is a tale about persistence, bravery and remaining positive even when circumstances appear to be hopeless.
Zachery is taken for a day out to the races for the first time with his Nonno.  Based on a few important factors they determine the horse they hope will win the race.  But then their selected horse 'Giddyup' gets stage fright and breaks out in colourful spots.  After a visit to the doctor and full of new found confidence he returns to the racetrack in time for his race.
With references throughout to Nonno, children from Italian backgrounds will feel a sense of familiarity.  Illustrations are colourful cartoon style and help to reveal the humour within the events unravelled in this turmoil to triumph story.
reviewed by Kerri Bennett