Solli Raphael Spotlight, Penguin Australia, September 2020, 144 pp., RRP $16.99 (pbk), ISBN 9781760898410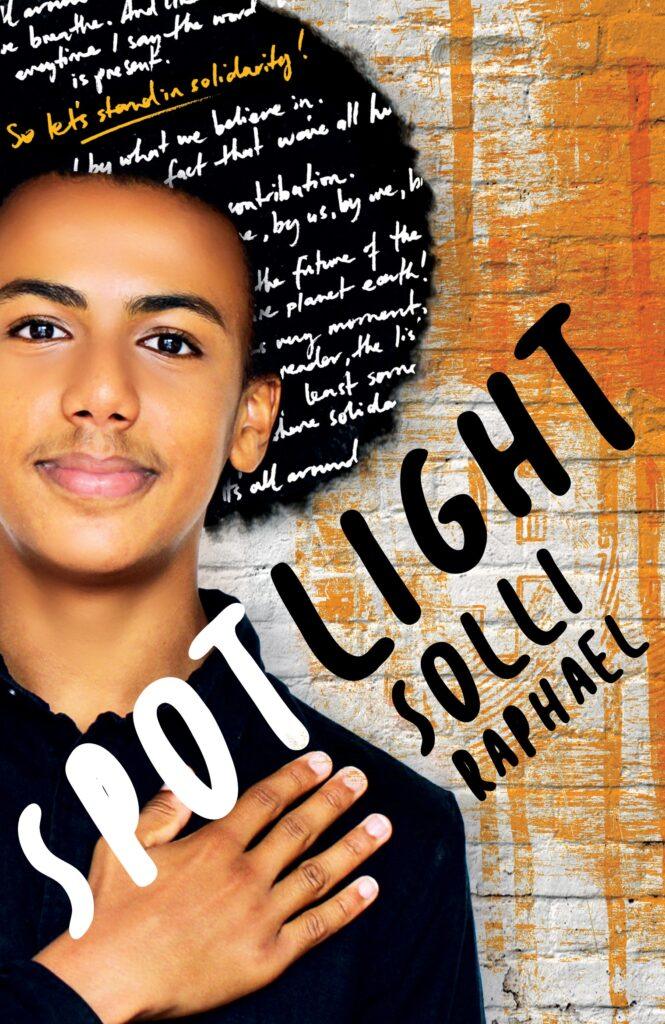 Solli is an award-winning teenage slam poet and activist who has previously published Limelight, a collection of slam poetry in different forms. Here in Spotlight, Solli, now 15, again offers a collection of poems written in different forms as well as five chapters on how to effect change.
He hopes to motive the reader to become more active in accomplishing change and therefore includes advice and activities on where to start and what to do.
'Having a Voice' explains what this means and how to find it. In 'The Power of Words' Solli is passionate about how words empower and gives detailed instructions on how to use words to achieve your goals. 'Discovering Your Platform' again clearly explains what this means and what you can do to establish your voice. 'Proactivism' describes Solli's top ten tips for saving the planet and gives instructions on how to become an activist. Finally in 'Writing Activities', a very useful chapter for teachers, he gives examples of the many different writing forms and styles he uses to get his message across.
The poetry section is rich and varied. Under the title of each poem he specifies what type of literary expression it is, e.g. blank verse, shape poem, spoken word, slam poem, epigram and more. He has even attempted a Petrarchan and a Shakespearean sonnet and included a fairly terrible limerick. His strongest poems are the slam poems where his talent for words and rhythms and youthful enthusiasm shines. All of the poems are on his favourite themes – saving the earth, being yourself, and finding your voice.
Solli is a chatty, cheerful and enthusiastic writer. He is low key but passionate about his subject. He never digresses but stays on point and gets his clear message across to his young readers.
While attractive to teenage readers because of its youthful voice and sincerity, it is also a valuable resource for teachers because of its advocacy for writing and poetry.
Reviewed by Mia Macrossan