Edwina Wyatt (text) and Tamsin Ainslie (illustrator), Sometimes Cake, Walker Books, May 2020, 32 pp., RRP $24.99 (hbk), ISBN 9781760650421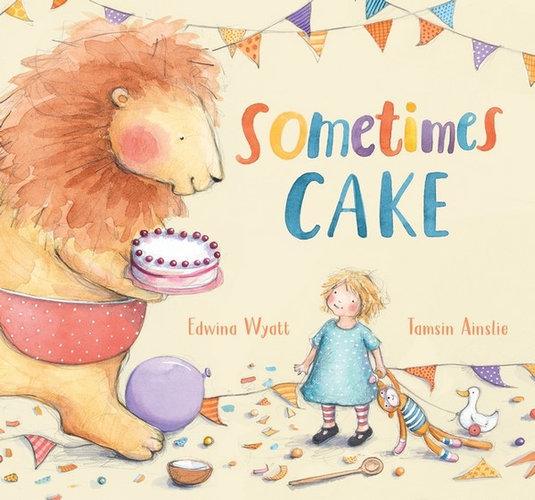 There is always a reason to have cake. Audrey and Lion celebrate the little things that make them happy such as Tuesdays and coconuts. They celebrate with cake and hats and balloons. One day Lion feels ordinary, so Audrey cheers him up by making ordinary special too – and lions.
This delightful picture book celebrates friendship and finding joy in the everyday. The whimsical soft pastel watercolours bring extra layers to the simple text and are reminiscent of Freya Blackwood. This book is a lovely way to explore celebrations, friendship and feelings with early childhood and kindergarten children.
This book is a CBCA Notable 2021. Teachers' notes are available on the author's website. A perfect text to practise the reading skills of making connections and inferring.
Reviewed by Sharon Seymour