Vikki Conley (text) and Nicky Johnston (illustrator), Amira' s Suitcase, New Frontier Publishing, March 2021, 32pp., RRP $24.99 (hbk), ISBN 9781922326133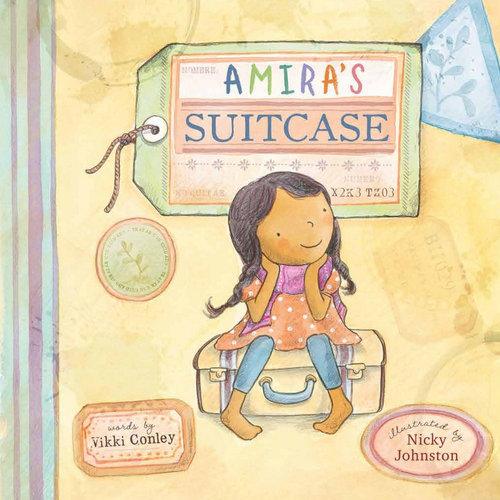 A straightforward story about a little girl planting a seed in one of numerous empty suitcases in her family's new home. As she nurtures it, her friends give her more seeds that also flourish. They decide to plant them outside and soon are delighted with some beautiful greenery.
The illustrations capture well the children's excitement as the plants continue to thrive. They live in a community of modest corrugated iron houses with little green space, so the simple pleasure of their little garden brings them great joy. The book is well designed with large type and minumal text on each page.
Suitable for ages 3-6.
Reviewed by Elizabeth Douglas