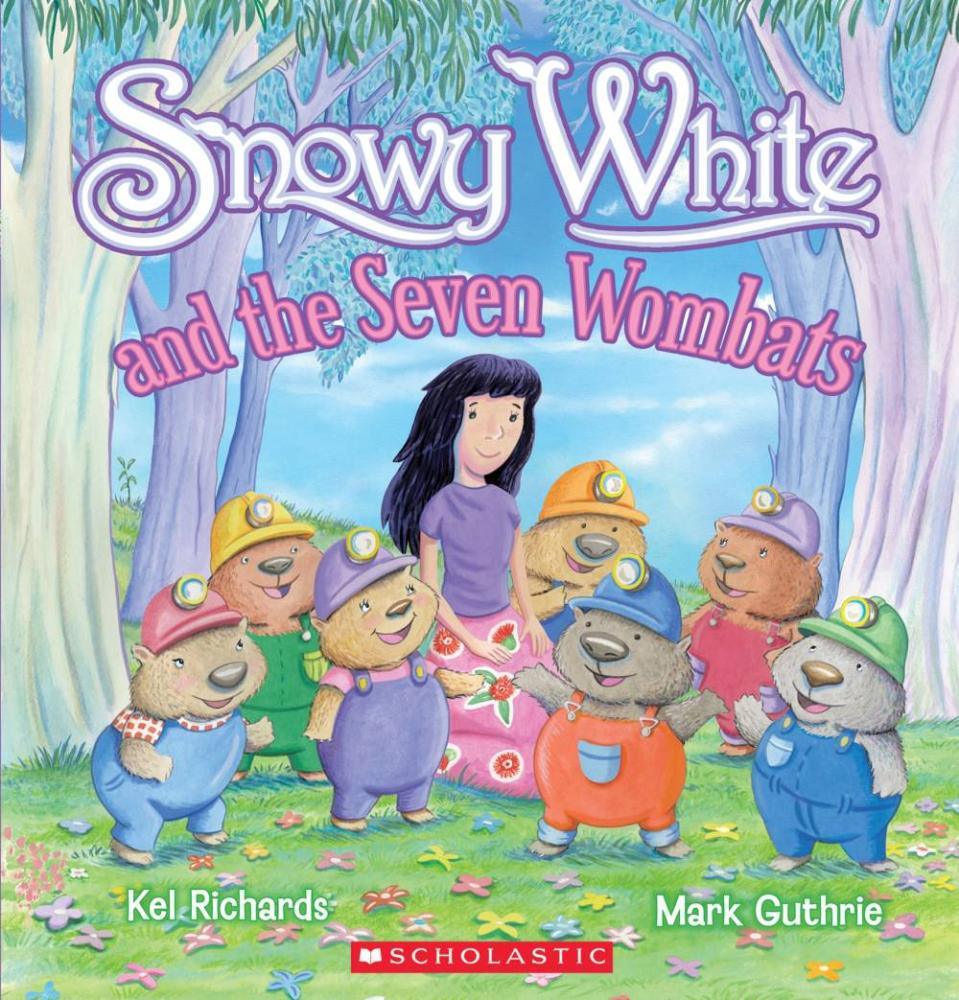 Kel Richards (text)  Marek Guthrie (illus), Snowy White and the Seven Wombats, Scholastic, 1 September 2015,  24pp., $9.99 (pbk)  ISBN 978 1 74169 892 3
With the bush as its setting, Kel Richards has given a playful Australian twist to the much loved Snow White story. The rhyming text includes a stockman as the handsome prince and wombats instead of dwarfs. Evoking notions of the outback, we are told the dwarfs live beyond the Queensland border under a tall gum tree with the wicked stepmother sunbaking next to a pond while the overworked Snowy White tends the barbeque. The Australian theme is further enhanced in Mark Guthrie's cartoon-like flowering gums as table decorations and on Snowy White's print dress. Snowy White and her stockman live happily ever after with the wombats, all playing cricket in the yard surrounded by the gum trees.
The traditional fairy tale is brought into modern times with many contemporary and cute references in both the text and pictures such as the "Queen of Mean" stepmother dialling the magic mirror's number on her mobile and Snowy White being forced to eat "Brussels Sprout Crispies" for breakfast.
Suitable for pre-school and lower primary age groups, children will enjoy this modern Australian version of a classic tale.
Reviewed by Grace Nolan