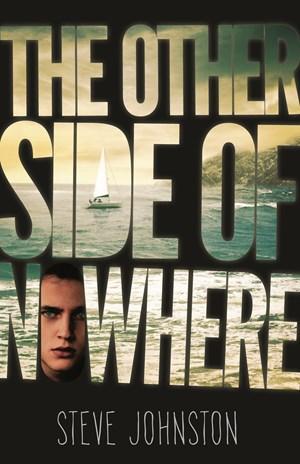 JOHNSTON, Steve The Other Side of Nowhere Hardie Grant Egmont, 2014 289pp $16.95 pbk ISBN 9781742976907 SCIS 1657944 
Four teenagers, three boys and one girl, must fight for their lives after being shipwrecked on an island.  They find themselves negotiating the elements and their relationship to each other as their lives are pared down to the basic instincts required for survival.  Feeling forgotten and unsure of when they will be rescued, they realise they are not alone on the island and find themselves engaged in a dangerous game of cat and mouse with unscrupulous criminals.  They are forced to take matters into their own hands if they want to survive.
A book about being ship wrecked on an island could easily fall victim to predictability and clichés.  This book has neither.  It is fast paced, engaging, and has enough plot twists to keep the reader on their toes.  Along the way the subtleties of teenage relationships are explored adding an extra dimension to this very entertaining book.
reviewed by Jane Carstens