Sue Lawson and Karen Tayleur, Show Me the Money, Wild Dog Books, October 2020, 32pp., RRP $24.99 (hbk), ISBN 9781742035895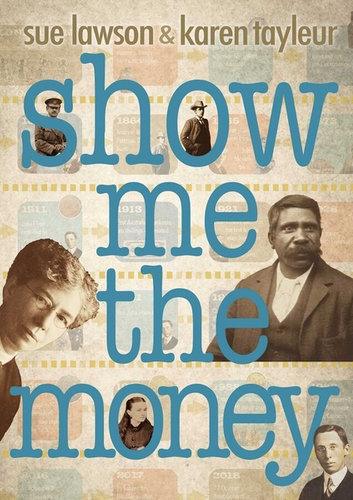 Money is interesting stuff. It's nice to have some, worrying to have none, and greedy to have too much. This A4 sized book shows you how to recognise it, and to make sure that what you have is the real thing. We start with what preceded money: barter, which was the currency of the first peoples, then move on to the invasion of the Europeans, with their holey dollars and dumps. Then it became more complicated, with banks and mints being established and promissory notes generating paper money.
Decimal currency was invented by CSIRO and David Soloman and cash, it seems, is still the way we prefer to pay. There are detailed pictures of current paper money, carefully labelled, and a brief life story of the eminent people who are featured – Edith Cowen, David Uniapon, Mary Gilmore, Mary Reibey, Nellie Melba and others. If you are keen to find out where the microscopic writing on the notes comes from, here are the answers, Any young penny-pincher will love to dream over this book, so simply written and so colourful.
Reviewed by Stella Lees