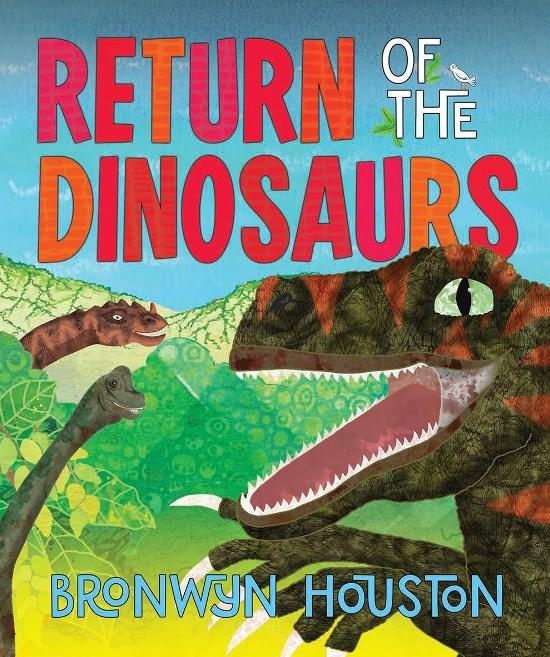 Bronwyn Houston,  Return of the Dinosaurs,  Magabala Books,  Nov 2016,  32pp.,  $17.99 (pbk),  ISBN: 9781925360370
Being born and raised in Broome, WA, Bronwyn Houston draws on her childhood memories and her family's culture to imaginatively explore what it would be like if dinosaurs lived alongside us today.
Her story captures iconic elements of Australia including the muddy mangroves, the ocean, rainforests and beaches, as the dinosaurs travel through her childhood home while experiencing significant elements of her childhood – salmon fishing, visiting Cable Beach, splashing in rock pools.
This story is based on fact with Houston identifying the actual species of dinosaurs which inhabited Broome and the surrounding coastline many millions of years ago. She reflects on her childhood, when she would sit in large imprints in the rocks, which she later learned were created by sauropods during the Cretaceous Period.
I appreciate a book which is based on history and fact as it provides opportunities for discussion, ways of extending children's thinking and exposes them to history and reality. I would use this book as part of my kindergarten programs as it provides open ended opportunities for children to wonder, be curious and question, while also stimulating their imagination and creativity. The illustrations have 'levels' within them; which upon a closer look introduce new discussion topics, reveal new information or ideas, and broaden a child's understanding of our world.
Reviewed by Raquel Mayman