Ash Magic, Real Magic: Tips, Tricks TikTok & Totally Good Vibes, Penguin Random House, August 2021, 176 pp., RRP $19.99 (pbk), ISBN 9781761043925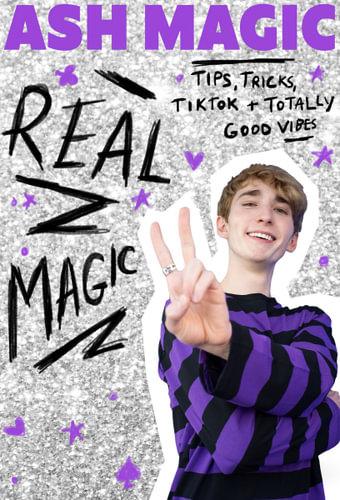 In Real Magic, TikTok star and magician Ash Magic shares anecdotes from his ascent to Tiktok fame, as well as his experiences as someone who lives with ADHD and anxiety. The book explores how Ash came to fall in love with magic after many years of feeling like he didn't fit in anywhere. He also provides generous insights into his mental health journey, and even throws in a top secret magic trick tutorial or two!
Ash's casual and funny tone draws the reader in as they go along for the ride with him. The multi-media structure of the book (photos, comics, pull quotes and places to write in) makes it visually appealing for readers.
I particularly enjoyed Ash's accessible exploration of his anxiety and ADHD — he provides an honest look at what these conditions are like, as well as tips for those living with them. This is refreshing to see in a book written for younger readers.
While the themes in the book can become a little repetitive, it's clear Ash has worked incredibly hard to get where he is, and is passionate about sharing his knowledge with others. Overall an uplifting read, and perfect for any Ash Magic fans, TikTok devotees or budding magicians.
Recommended for ages 12 years and up.
Reviewed by Sarah Stivens