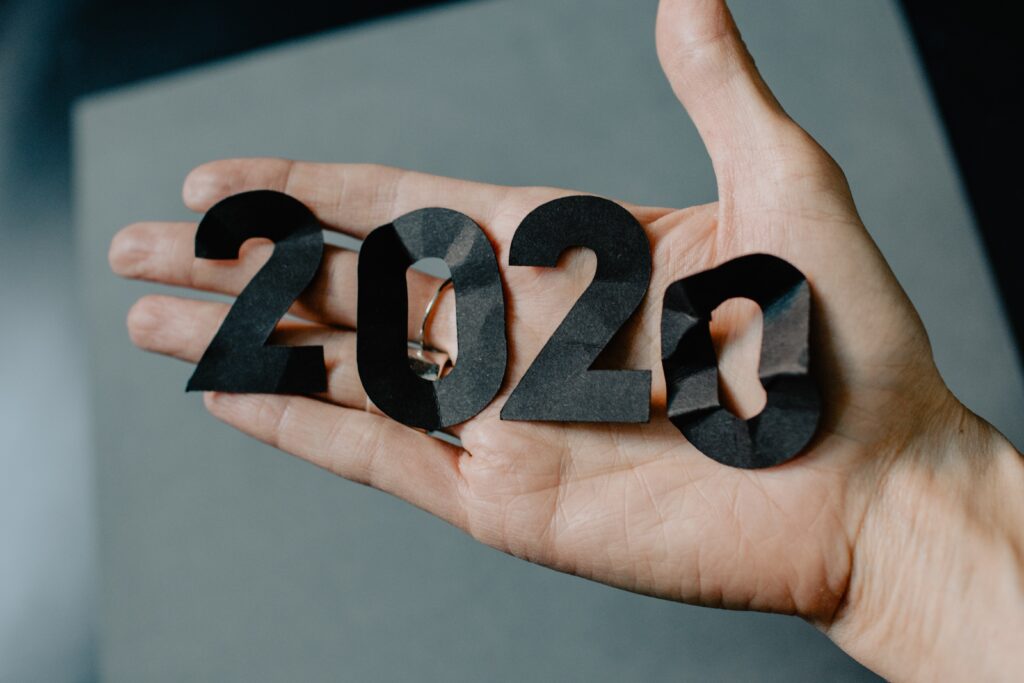 It seems universally agreed that 2020 as a whole was a sub-par experience. However, it wasn't all bad … Reading Time is pleased to announce that there were a plethora of outstanding books reviewed and published in 2020.
A quick look at the 'Highly Recommended' Archives on our site reveals that our reviewers designated 44 books as 'Highly Recommended'. These titles include:
How to Recycle Your Feelings, Amy Molloy (text) and Melissa Mylchreest (illustrator), Beaglier Books, February 2020, RRP $24.95 (hbk), ISBN 9780646808697
The Fire Star: A Maven & Reeve Mystery, A. L. Tait, Penguin Australia, September 2020, 320 pp., RRP $16.99 (pbk), ISBN 9781760897079
Bear in Space, Deborah Abela (text) and Marjorie Crosby-Fairall (illustrator), Walker Books, August 2020, 32 pp., RRP $25.99 (hbk), ISBN 9781760651510
When Rain Turns to Snow, Jane Godwin, Hachette Australia, June 2020, 273 pp., RRP $16.99 (pbk), ISBN 9780734420053
Further, a handful of our reviewers have nominated their top picks for 2020.
Emily Clarke recommends:
The Stolen Prince of Cloudburst (Kingdom and Empires #3), Jaclyn Moriarty (text) and Kelly Canby (illustrator), Allen & Unwin, September 2020, 544pp., RRP $22.99 (hbk), ISBN 9781760875060
Esther Mettlestone-Staranise is expecting another ordinary year at her boarding school, but there are rumours that their new teacher is an ogre, there are two new students at the school, there are wicked Shadow Mages creeping out of the mountains, and there are deep secrets in Esther's own family. Esther's just good at telling stories – she can't possibly save everyone. This is a classic devourable tale full of grounded magic and quirky charm.
The Dark Tide, Alicia Jasinska, Penguin Australia, June 2020, 336pp., RRP $19.99 (pbk), ISBN 9781760894726
When the Witch Queen takes the boy that Lina Kirk loves, she follows them into the strange and shifting world of the witches' castle to take him back, and finds herself reluctantly fascinated by the Queen with no heart. Lyrically written with sharp and dark shading, this book was a beautiful twist on the Tam Lin fairy tale that has stayed with me long after reading.
The Iron Will of Genie Lo, F.C. Yee, ABRAMS, March 2020, 304pp., RRP $27.99 (hbk), ISBN 9781419731457
Genie Lo is trying to focus on whatever it takes to get a scholarship and get the heck out of Silicon Valley, but now she's trying to balance college applications with wrangling demons and an annoyingly gorgeous guy who claims he's Sun Wukong, the Monkey King, and that they have serious history together. If the idea of Buffy the Vampire Slayer meets The Adventures of Monkey has your attention, then this is the duology for you.
Stella Lees recommends:
Ghost Bird, Lisa Fuller, University of Queensland Press, October 2019, 280 pp., RRP $19.99 (pbk), ISBN 9780702260230
Ghost Bird portrays Indigenous life warts and all with empathy, and the racism which, unfortunately, is a part of Australian life.
Mia Macrossan recommends:
Azaria: A True History, Maree Coote, Melbournestyle, March 2020, 44 pp., RRP $29.99 (hbk), ISBN 9780648568407
Azaria: A True History by Maree Coote sensitively explores a famous miscarriage of justice, stunningly illustrated.
The Ickabog, J.K. Rowling, Hachette Children's Books, November 2020, 288pp., RRP $45.00 (hbk), ISBN 9781510202252
The Ickabog by J.K. Rowling is a traditional fairy tale with modern overtones, stunningly illustrated by children around the world.
We Are Wolves, Katrina Nannestad, ABC Books, October 2020, 320pp., RRP $19.99 (hbk), ISBN 9780733340888
We Are Wolves by Katrina Nannestad is a heart-wrenching historical novel about three children surviving on their own in the last days of World War 2.
Raquel Mayman recommends:
Timmy the Ticked Off Pony series, Magda Szubanski, Scholastic Australia.
My youngest son giggled constantly as he read these books, he loved them so much he finished them within days.
Dog Man series, Dav Pilkey, Scholastic.
Each book is filled with new and exciting adventures and characters. These books not only encourage a love of reading with my boys, but also inspire them to draw and create their own stories.
The Funny Kid series, Matt Stanton, ABC Books.
This series is a fave of my older son, his class even had the first book as their class book for a term and he loved it.
Katie Mineeff recommends:
Bindi, Kirli Saunders (text) and Dub Leffler (illustrator), Magabala Books, November 2020, 144pp., RRP $16.99 (hbk), ISBN 9781925936667
This verse novel is a real stand out from my 2020 reads. Aimed at mid to upper primary, it is rich in symbolism and imagery and is a celebration of language as a whole. It is unique in its bilingualism with Gundungurra cultural language used throughout by the protagonist.
It is described by the award winning author, Kirli Saunders as a call to action on environmental conservation to young people and demands the reader take note of the suffering of Mother Earth and our responsibility for her.
An engaging read well worth your attention.
Julie Murphy recommends:
How to Make a Bird, Meg McKinlay (text) and Matt Ottley (illustrator), Walker Books Australia, October 2020, 32pp., RRP $25.99 (hbk), ISBN 9781925381894
A poignant story about creating, and the ambivalence felt as you release your creation into the world.
Ivy Bird, Tania McCartney (text) and Jess Racklyeft (illustrator), Windy Hollow Books, September 2019, 32pp., RRP $25.99 (hbk), ISBN 9781922081797
A delightful story following Ivy, who packs her day with joyful bird-related activities.
We Love You, Magoo, Briony Stewart, Penguin Australia, September 2020, 32pp., RRP $19.99 (hbk), ISBN 9781760896904
Adorable doggo Magoo is playful, a smidge cheeky and into absolutely everything.
Boo Loves Books, Kaye Baillie (text) and Tracie Grimwood (illustrator), New Frontier Publishing, May 2020, RRP $24.99 (hbk), ISBN 9781922326027
A heart-warming story about a reluctant reader who overcomes anxiety while befriending a shy homeless dog.
So, here's to 2021 and more great reads!