Anna Walker, Hello Jimmy!, Puffin,  September 2020,  40 pp.,  RRP $24.99 (hbk),  ISBN  9781760893422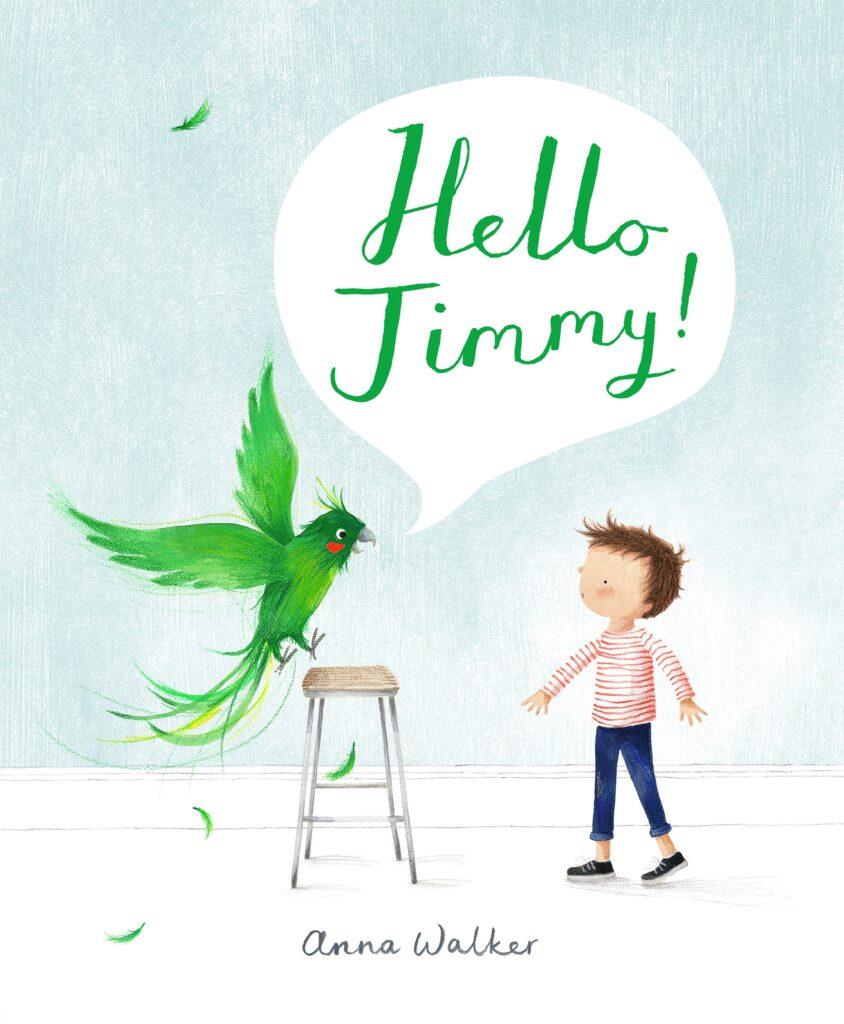 The spare text and soft, expressive illustrations hint at a sense of sadness, neglect, and tension in Dad's quiet house. Jack worries that his dad may be lonely, but when Jimmy the noisy parrot arrives and cheers Dad up, Jack is not a fan. Jack retreats to his room where he opens his window… When morning comes, Jack begins to search, but ultimately is the one who is found.
So much of this story occurs in the gaps between the text and the illustrations. From the very first I was asking questions as I read, looking for clues. Why does Dad look so sad? Why doesn't Jack like Jimmy? I found this text refreshing in the way it explored the emotions of the characters in such an original way. The illustrations are exquisite, gently mirroring the positive transformation that occurs in the relationship between the characters.
Exploring themes of family, acceptance and love, this book is perfect for sharing. Recommended for children of all ages.
Reviewed by Sharon Seymour