Aaron Blabey, Pig the Monster, Scholastic Australia, July 2021, 24 pp., RRP $17.99 (hbk), ISBN 9781760979010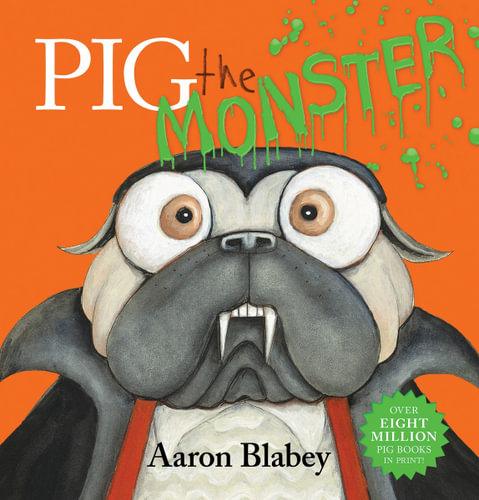 Welcome to a rhyming adventure of the absurd as Pig the Pug causes havoc on Halloween night, drooling, gobbling, grabbing, snaffling, and binging his way through any treat in sight. And for those in his way, watch out!
Supported by Aaron Blabey's wild, colourful illustrations and the varied font sizes to help drive narrative action, this crazy romp, that invariably leads to a sticky end, will introduce the young reader to a range of sound and letter combinations, vocabulary, and colloquialisms.
Although this may put some readers off eating too many treats on Halloween, the latest in the Pig the Pug series will be lots of fun for the very young.
Highly recommended 3 – 5 years.
Reviewed by Mem Capp