Vanessa Parsons (text) and Angela Perrini (illustrator), The Rainbow Connection, Little Steps Publishing, February 2021, 28 pp., RRP $14.95 (pbk), ISBN 9781925839913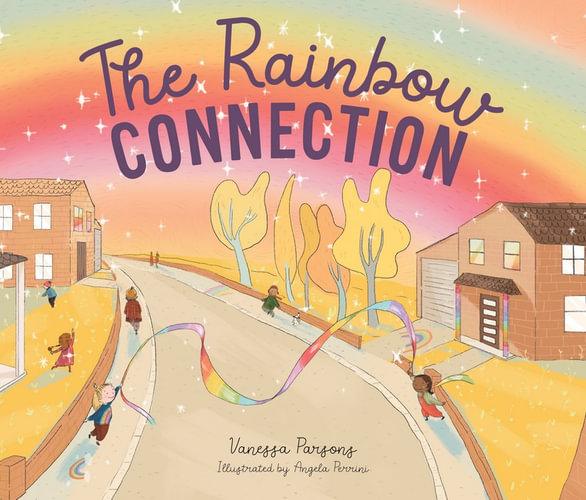 As I write this review, Sydney has entered a four-week extension of a lockdown that began at the end of June, and Queensland is entering a snap lockdown. People are protesting said lockdowns – but while all this is going on, our children, nieces and nephews are still home schooling, still missing their friends, and are starting to wonder when life is going to go back to normal.
Which is why I appreciate The Rainbow Connection so much.
This delightful gem introduces us to a narrator, a young girl whose name readers don't know, but they'll know her situation – she and her family have just entered lockdown and while things start off okay, about two weeks in, our narrator is beginning to feel the effects of lockdown.
That's when her mum tells her that they need to find new ways to connect with people.
While, at the stage we (in Sydney) are in, finding new ways to be connected seems to be routine enough, it's a reminder that it counts – every phone call, every meeting, every conversation and even a virtual lunch matters in this new world.
The book follows the family as they find a social media group who encourages people to draw rainbows, or put teddy bears in windows as a signal to other people. The family teaches their grandparents how to Facetime, and as the weeks pass by, they note how their connection (the rainbows and teddy bears) continue in their neighbourhood.
Coupled with this heart-warming story are Angela Perrini's illustrations. They are colourful and detailed, and enhance the Vanessa Parson's words wonderfully!
We're not close to being free of COVID, and we may not be for some time. The Rainbow Connection is a timely reminder that connection – however you make it – matters most of all in this new world of ours.
Reviewed by Verushka Byrow