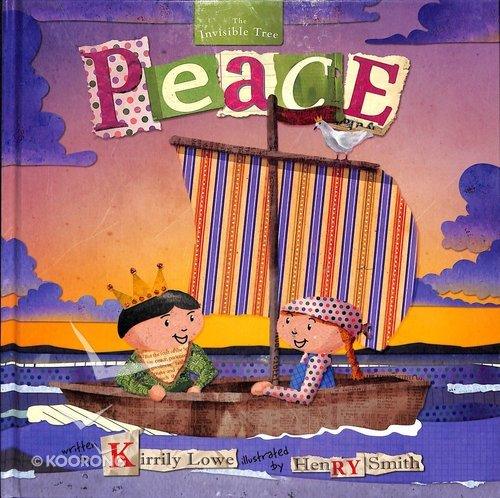 LOWE, Kirrily (text) Henry Smith (illus.) Peace Wombat (The Invisible Tree #3), 2014 unpaged $18.99 ISBN 9781925139143 SCIS 1678115
A young girl is caught in a storm at sea when a prince called Peace appears, walking on the water, and joins her in the boat.  While anguished souls crowded in another boat are fearful, Peace sleeps.  On waking, Peace shares his message to not be afraid as he is always near, and that God's love will provide shelter.
Peace is part of a series based on the Fruits of the Spirit.  Written in rhyme, this text is rich in metaphor and Christian symbolism.  Although the rhyme is quite contrived, the exciting collage design, which uses found, recycled and hand-made papers, adds interest to the book.  If using this book with groups of children, be mindful that for refugees who arrived by boat, some images and text may be disturbing.  For religious discussion, middle to upper primary.
reviewed by Sharon Seymour