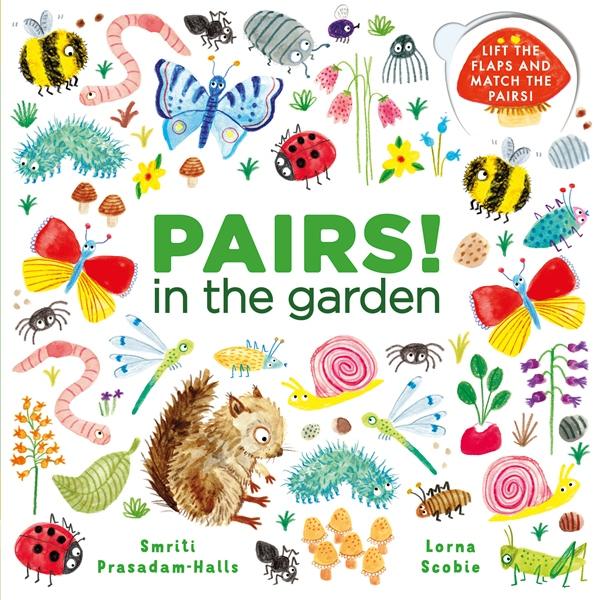 Smriti Prasadam-Halls (text), Lorna Scobie (illus.) Pairs! In the Garden, Frances Lincoln Publishers, Feb 2017, 12pp., $12.99 (boardbook), ISBN 9781847808837
Smriti Prasadam-Halls (text), Lorna Scobie (illus.)  Pairs! Underwater, Frances Lincoln Publishers, Feb 2017, 12pp., $12.99 (boardbook), ISBN 9781847808820
There's nothing to plug in and there are no buttons to press, but these interactive books are sure to have your little ones mesmerised for hours.  Part poems, part g
ames, part educational tools, the books are brimming with colour and life and fun.
First, there are the eye-poppingly gorgeous illustrations, with oodles of colour and detail on each page. Then there are the sweet and bouncy rhymes, introducing children to the different creatures in their garden or in the ocean. These are ideal for lively, read-aloud sessions together.
And, finally, there is the gorgeous lift-the-flap game of finding the matching pairs on each spread and spotting the odd one out. They're perfect for teaching recognition and improving memory skills, while a series of hide-and-seek questions will help with counting.
The square boardbook format, with semi-gloss covers, makes these gems all the more irresistible.
Reviewed by Penny Harrison