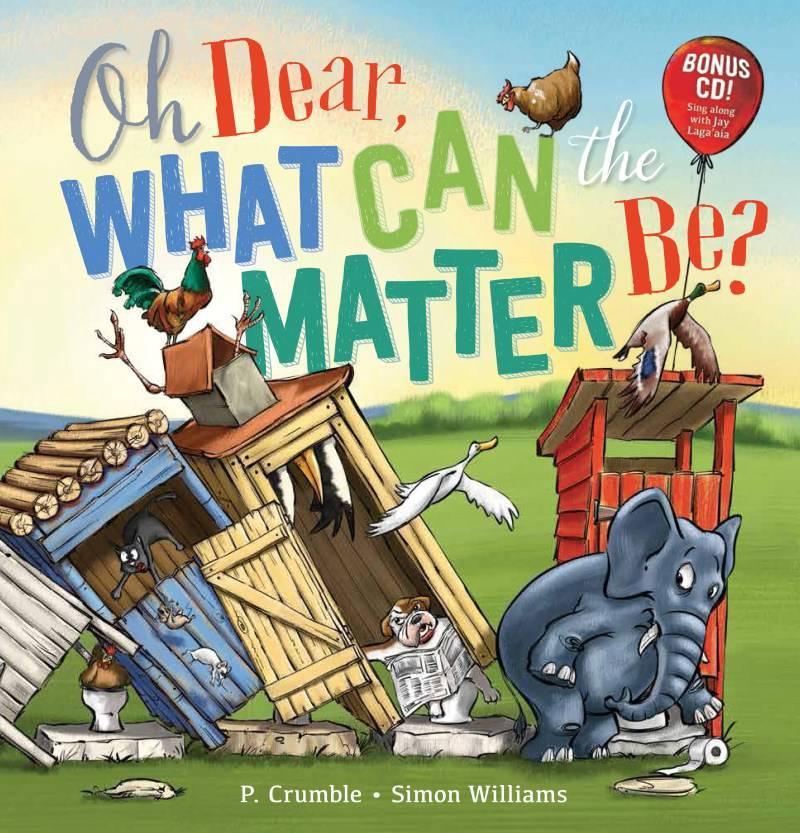 CRUMBLE, P. (text) Simon Williams (illus.) Oh Dear, What Can the Matter Be? +CD Scholastic, 2014 unpaged $19.99 pbk ISBN 9781743622377 SCIS 1676346
This children's picture book is a combination of the song Oh dear, what can the matter be?  Three old ladies locked in the lavatory (although in this case it is ten old ducks), and the song Ten Green Bottles, with each number relating to a different situation. These situations include: 'Nine mean bulls snorting quite angrily', 'eight plump chooks feeling quite motherly' and 'four black cats climbing the willow tree'.
The pictures are great fun. I particularly liked the chook with the blue and yellow sock over her head and three black tails hanging from the branches of the willow tree.  However, the best aspect of this story was the surprise ending!  I don't think this has ever happened to me with a picture book before.  Suitable for pre-schoolers, children who are learning to read aloud and tired parents who need a little amusement in their lives.
reviewed by Katy Gerner