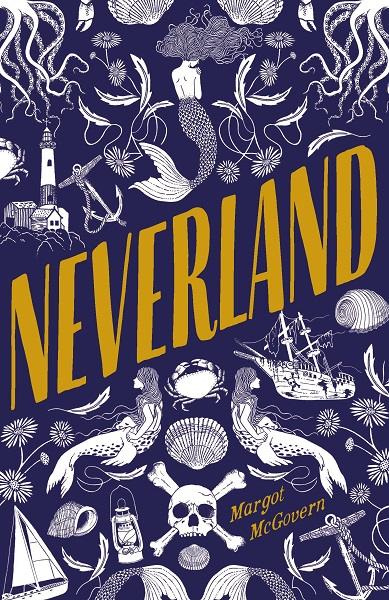 Margot McGovern, Neverland, Random House Australia, 2 April 2018, 320pp., $19.99 (pbk), ISBN: 9780143787846
Kit, (Katherine) Learmonth, daughter of famous author father and artistic mother, is taken home from her latest boarding school after just two terms, and after trying to take her own life. A troubled young woman, Kit has suppressed memories of the night her parents drowned. The island where she grew up, fondly called Neverland, is now a sanctuary for young adults in need of psychiatric help. Kit's uncle runs the facility and he is also her guardian. Kit is reacquainted with her best friend Gypsy and Alistair, sometime boyfriend with 'no strings'. Rohan, a new patient, has joined the group of seniors and with medical professionals and other patients, they all live on the island.
Kit struggles with accepting help from anyone, and facing up to how she has let her uncle down on many occasions. Her attitude is often immature, which is frustrating but totally believable of a young woman about to become an adult, trying to deal with so much. The other patients also have their demons which are dealt with appropriately throughout the narrative. While Kit's illness and behaviour is obvious and succinctly written, the agenda of some of the other characters is at times a mystery. This adds an extra layer to a complex and intricately woven story. The association of many aspects with Barrie's Peter Pan is clever and written well throughout the narrative. References to pirates, monsters and lost children are made often, another plot device tightens both the mystery of the characters and the torment many of them suffer.
"The only thing scarier than the monster in the hole was the hole without the monster – a void of uncharted horrors."
This book is extremely well written. Characterisation is strong and the mystery behind the death of Kit's parent's, and her mother's behaviour, are revealed slowly as Kit's memories resurface.
Recommended for older teen readers, as there are many layers within the narrative more suitable to a mature reader. This is one to look out for, I can see it doing well and I look forward to more publications from this new author.
Reviewed by Liz Derouet