Tom Tinn-Disbury, My Summer with Grandad, New Frontier Publishing, December 2020, 32 pp., RRP $24.99 (hbk), ISBN 9781471178757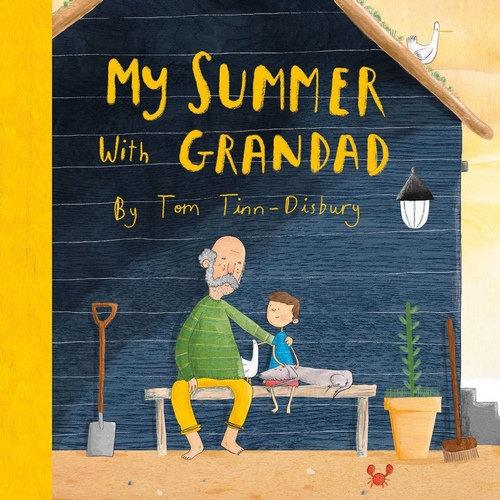 This sweet picture book is the latest offering from author and illustrator Tom Tinn-Disbury. My Summer with Grandad tells the story of Eric and one of his summer's spent with his Grandad. This summer is special because Eric is now old enough to help out on his grandfather's fishing boat. Eric imagines he will be a natural fisherman. However, after some mishaps he is assigned the job "Chief Seagull Shoo-er", a job he performs with energy and enthusiasm. One day Eric encounters an injured baby seagull and a new adventure begins.
My Summer with Grandad explores themes of grandparent-grandchild relationships, taking care of sick and injured animals, letting go, saying goodbye and being open to new adventures. There were a couple of instances where one or two sentences could have been left out, particularly since their intent was already clearly portrayed through Dinsbury's images which not only support the text, but also showcase his unique style.
A good title for grandparents, parents and carers to read with their little ones.
Teacher's notes are available for this title: http://d.site-cdn.net/916339b02a/a13ed7/my-summer-with-grandad-teaching-notes.pdf
Reviewed by Anne Varnes