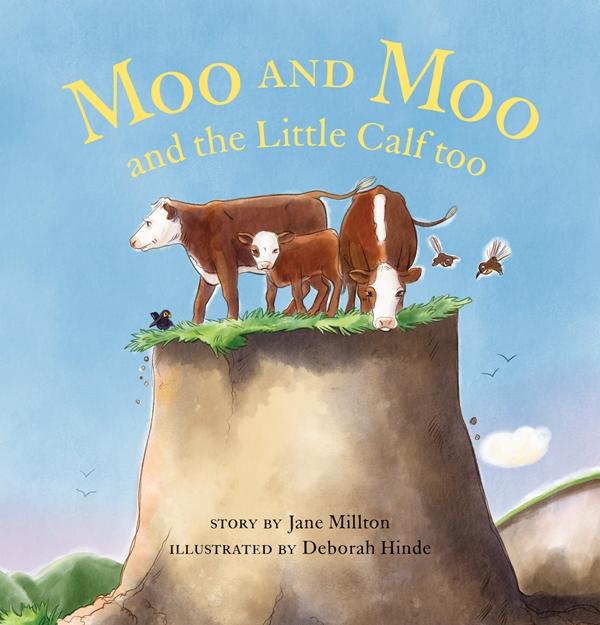 Jane Millton (text),  Deborah Hinde (illus.),  Moo and Moo and the Little Calf Too,  Allen & Unwin,  April 2017,  32pp.,  $17.99 (pbk),  ISBN 9781877505928
When the Kaikōura earthquake made international headlines in November 2016, the fault line running under the Millton's farm at Clarence River caused a group of cows to become stranded on a two-metre high 'island' as their paddock buckled and slid 80 metres downhill. Having watched the original TV news item of their rescue I think this story could have been given more tension and drama. Using rhyming text is a tricky technique and I found some of the lines a little clumsy and over-long.
The illustrations accurately capture the colours of the limestone, meadow and Hereford cattle but the palette is limited and stays the same on each page without variation. This is a true story from New Zealand which can be used to open discussion about geography, natural disasters and about helping those in need.
Downloadable Activities can be found on the Allen & Unwin website.
Reviewed by Liz Anelli