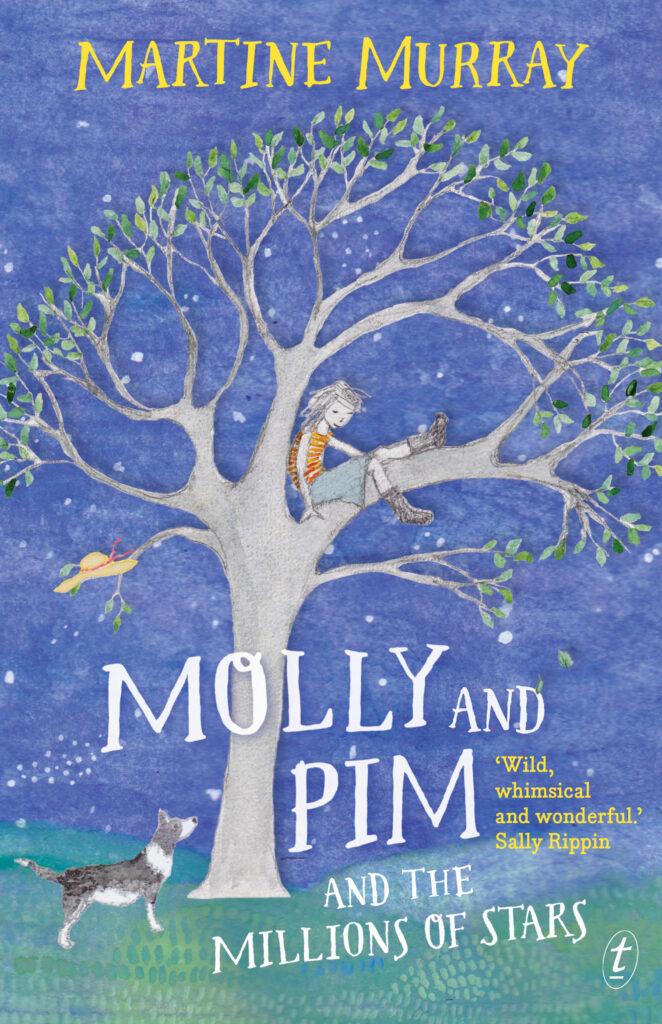 Martine Murray, Molly and Pim and the Millions of Stars,  Text Publishing,  24 June 2015,  256pp.,  $14.95 (pbk),   ISBN : 9781925240085
Molly doesn't like being different, she longs to be an ordinary girl like her best friend Ellen. Molly's mother collects herbs and makes them into potions that may or may not be magical and while Molly loves her deeply, she does feel ambivalent about the quirky house they live in, the unusual food they eat and their different way of life. At her primary school she is secretly fascinated by another person who is also a bit unusual. Pim is the oddest boy in the school because he can hardly bring himself to consider rules, let alone obey them and he is full of fascinating, strange knowledge.
One day Molly's mother drinks one of her own potions by mistake with startling and challenging results. It is up to Molly to get her mother back to normal and she enlists the aid of Pim, but it is ultimately Molly herself who works out what is needed.
Interlocking themes of accepting differences, coping with conflict, finding friends, and finding yourself adds serious bedrock to a charming whimsical story which is beautifully written and resonates on several levels. The soft line drawings are attractive and help set the tone of the story. Murray has a delicate touch with words and her observant eye for emotional nuance is impressive.  It is not only the story of one girl's relationship with her mother but a celebration of the wonders of our world and the universe we live in. This book, like Molly, is unusual, but a delight to read from start to finish.
Teaching Notes are available on the Text Publishing website.
Reviewed by Mia Macrossan