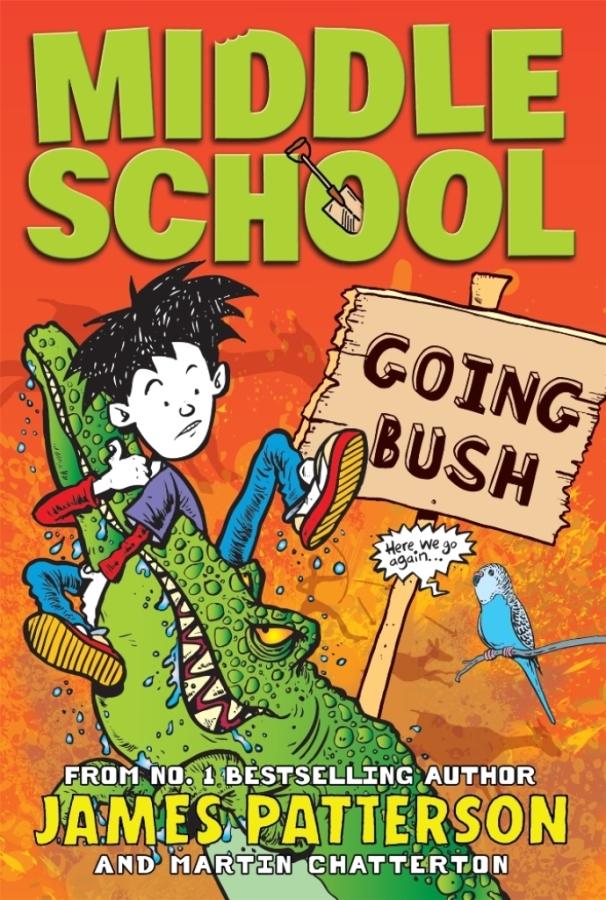 James Patterson (text),  Martin Chatterton (illus), Middle School: Going Bush, Random House Australia,  1 March 2016,  288pp.,  $15.99 (pbk),  ISBN 9780143781219
Rafe Katchadorian is a young artist, a Man of Experience and, sadly for him, a teenager, which he realises very early in the book, is the reason he feels so inexplicably unhappy. With pesky hormones zipping around his body, messing with his emotions, he desperately wishes something interesting would happen. Luckily for him, he receives a letter inviting him on an all-expenses paid Cultural Campout in Australia. Not only that, he will be there with Ellie… the smartest, coolest, most awesome person Rafe has ever met.
Told in short, sharp chapters with witticisms a plenty, Rafe is a likeable, creative kid with a big imagination and a tendency for over-exaggeration, which adds to the already over-the-top adventures he has during his second expedition to the wilds of Australia. Martin Chatterton's illustrations perfectly bring to life this energetic kid and the skullduggery that soon unfolds. This is a fast-paced, funny story that tears along at great speed, with crocs, rock monsters and a whole lot of fun.
Reviewed by Deborah Abela