Tony Braithwaite, Mick the Stick Insect, Ark House Kids, August 2020, 31 pp., RRP $22.50 (pbk), ISBN 9780648919414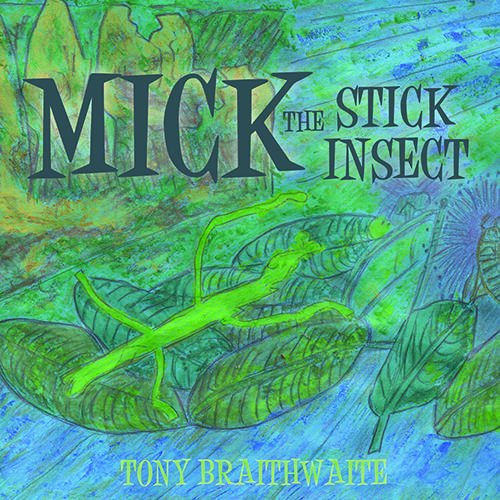 An introduction to the world of stick insects as told by Mick, who should know a bit about the topic considering he is a Stick Insect himself.
On first reading this book I found the verse a little clumsy, with rhyming that felt misplaced and disjointed. However, on subsequent readings I discovered a rhythm to the words, and felt it read much better aloud than it did silently. A lot of expression can be inserted into an oral reading of the story, and I think this is the best way to share it with young children.
The highlight for me were the lovely fresh colours used in the illustrations, with complementary colours used as the background to the text. The illustrations are charming in their child-like simplicity although I feel a higher quality publishing would have done them more justice
There is certainly a lot of factual information included throughout the book. At times it was a bit repetitive and could have been condensed down to a few less pages. But in terms of igniting a child's curiosity in this fascinating creature I think this book would achieve that.
Reviewed by Julie Bertola