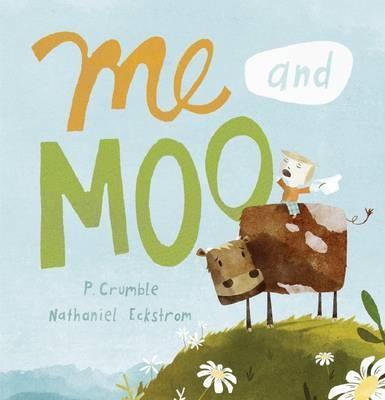 P Crumble (text)  Nathaniel Eckstrom (illus.),  Me and Moo,  Scholastic,   1 March 2015,  24pp.,  $24.99 (hbk),  ISBN 978 1 743625323
A gentle exploration of the imaginary friend and the importance to many under five creative children.  Moo is born from the need of the story's hero's to confide and grow emotionally.  Logically he begins his relationship as a calf and grows to adult size as does the social support for the young boy in his family and at school.
Delightful illustrations drive a concisely controlled text and the story rounds out with the discovery of similar "friends " belonging to other classmates and a successful sleepover.  A perfect story for shared reading and a beginner reader.
reviewed by Chris Dayman