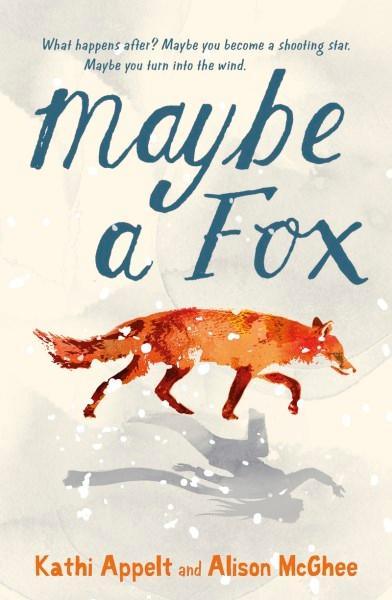 Kathi Appelt and Alison McGhee, Maybe a Fox, Walker Books, March 2017, 272 pp., $16.99 (pbk), ISBN: 9781406372892
Maybe A Fox is a story about siblings, both human and animal. Sisters Jules and Sylvie have already endured the tragic loss of their mother, so when Sylvie suddenly goes missing, Jules deals with her grief by withdrawing further into her obsession of collecting and sorting rocks, a motif used throughout the book to symbolise control and order.
In a parallel sibling storyline, Jules' closest friend, Sam, is facing a different type of grief after his older brother returns from military service mourning the loss of his best friend, killed in in Afghanistan.
Meanwhile, in the woods where Sylvie disappeared, a mother fox welcomes three new pups to her family. One pup, Senna, connects with an ethereal force and at this point, the narrative takes on a lingering magic realism. Senna the fox has absorbed the spirit of Sylvie, and is drawn into a sequence of dramatic events that, whilst stretching the realms of possibility, are nicely written.
The human-animal connections continue when a mysterious wildcat, not seen for more than a century, returns to the woods.
There is much to love about Maybe A Fox by Kathi Appelt and Alison McGhee. The book is unusual in that it was written by the two independently successful authors in a 'back and forth' manner over four years. Appelt (The Underneath, Keeper) and McGhee (Someday, Firefly Hollow) describe their collaboration as having two brains and two hearts.
Whilst there are some mildly frightening moments, and the overall themes of death and grief make for a sad story, the connection between the fox family and the grieving human family is uplifting.
Reviewed by Jane O'Connell