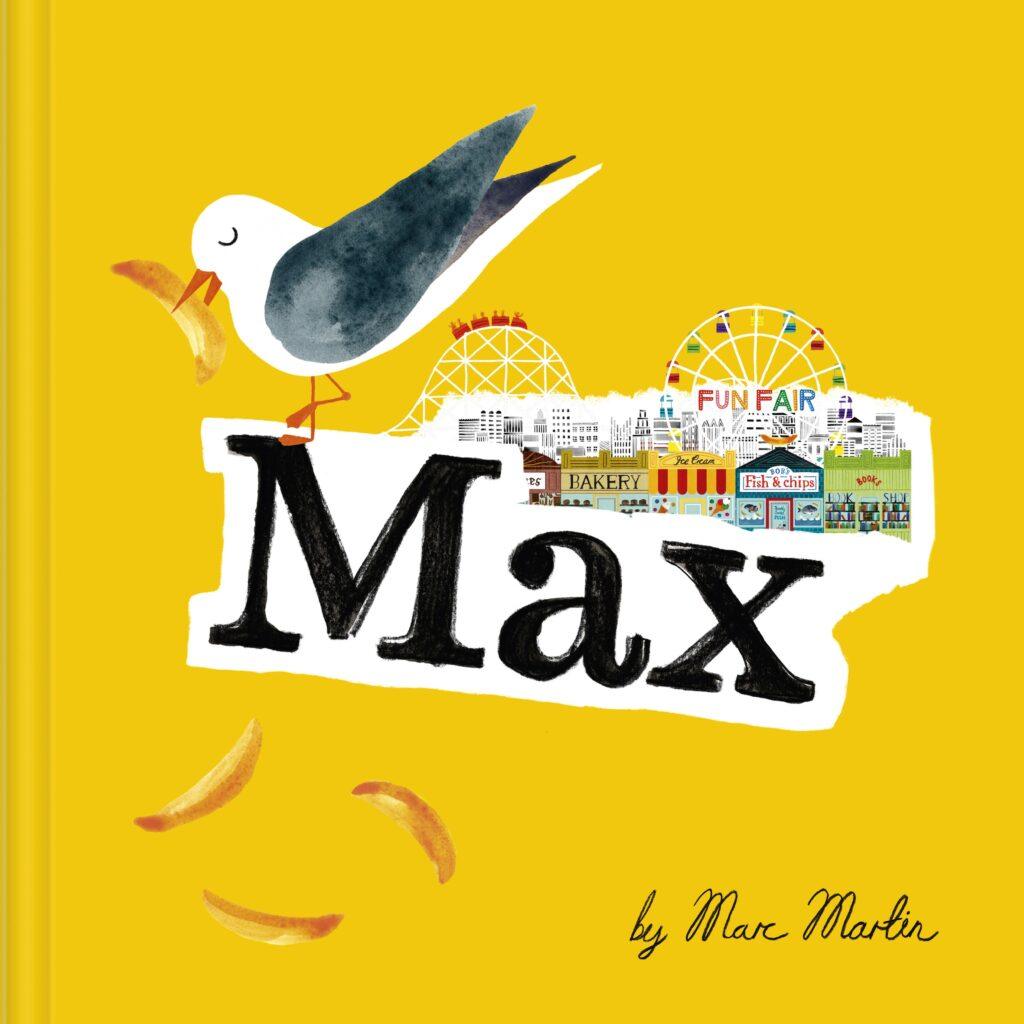 MARTIN, Marc Max Viking, 2014 unpaged $24.99 ISBN 9780670077434 SCIS 1648021
Max is mostly a very nice seagull.  His favourite things are fish, chips – and, of course, Bob, who runs a fish and chip shop.  Bob and Max are best friends.  Bob sneaks Max chips when Max is well behaved, and every evening, the pair goes down the pier to fish.  Only one day when Max gets to the shop, he finds it closed.  He waits and waits, hoping for Bob to appear.  But he doesn't.  So Max decides to go looking for his friend.  Will he ever find Bob?
Max is a sweet, simple and heartfelt story about unlikely friendships and the nature of change.  The text flows smoothly, accompanied by bright, beautiful illustrations.  Martin has a talented way with sea-scapes, his style modern and bold without losing expression.  His illustrations of the changing seaside area make a quiet statement about change and urban growth.  Basic yet evocative text completes this lovely story that is sure to become a much-requested favourite.  Fun, charming and entirely reminiscent of a day spent at the beach, Max will certainly appeal to its young audience and is delightful to read aloud.
reviewed by Meg Whelan