Tracey Unthank, Lost, Little Steps Publishing, 1 Oct 2018, 24pp., $16.95 (pbk), ISBN: 9781925545937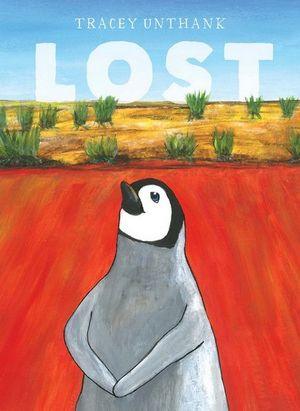 This cautionary tale is about Fluffy, a young emperor penguin who ignores his parents' instructions to come inside when an Antarctic storm approaches. After the storm separates Fluffy from his family, a white-bellied sea eagle carries him all the way to Uluru. As Fluffy begins the long journey home, he finds his courage… and an obliging pelican to carry the wayward penguin back home.
This unusually proportioned paperback picture book has charming illustrations. I especially loved the red desert scenes of Uluru. Although I had minor issues with some of the story elements, due in large part to my background in biology (e.g. where would penguins go "inside"?), I suspect that young children from between 3 and 6 years of age will be enchanted by this cute little penguin's big adventure.
Reviewed by Julie Murphy