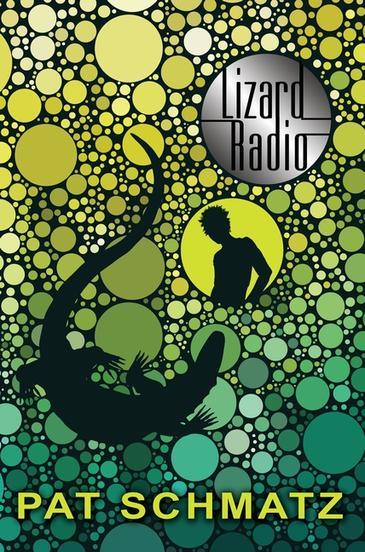 Pat Schmatz,  Lizard Radio. Candlewick Press/Walker Books Australia,  1 Dec 2015. 280pp.,  $24.95 (hbk) ISBN 9780763676353
This beautifully produced book is a lively speculative novel that leaves the reader in no doubt that it is a coming-of-age story for teens. The novel takes place in a world that is something like ours, but not ours. In the world of Kivali Kerwin, gender is a fluid affair where some youngsters who are in an indeterminate state must make decisions about what gender they will adopt for the future. Kivali has chosen to become a woman, though she might be a 'samer' when it comes to same-sex attraction. In this world, drugs are administered by the government as a method of controlling the population, and a form of teenage suicide is rife, though when these teens 'vape' they seem to go bodily to another dimension where they are free of this highly controlled universe. The central events of the novel take place at a camp for teenagers. In these months-long camps the teenagers are secluded, introduced to the drug that will pacify them as adults, and allowed for the first time to form close friendships and romantic attachments. Kivali has a mysterious origin. She was found on the street as a baby, and raised by an eccentric artist. She might have a lizard soul. She might be here to 'save' the world. She might have extraordinary leadership qualities. And in the course of the story, she discovers she might be in love. Apart from the lizard life in her (did she come from another planet?), the questions she must face are those all young people ask, Who am I? Why am I here? What will I do?
I am expecting we will see more of Kivali Kerwin, who seems to be breaking all the usual boundaries of her world, but for the best reasons. Recommended for readers from 13 to 18 years old.
Reviewed by Kevin Brophy