Anna Zobel, Little Gem, Penguin Australia, January 2021, 240pp., RRP $14.99, ISBN 9781760896089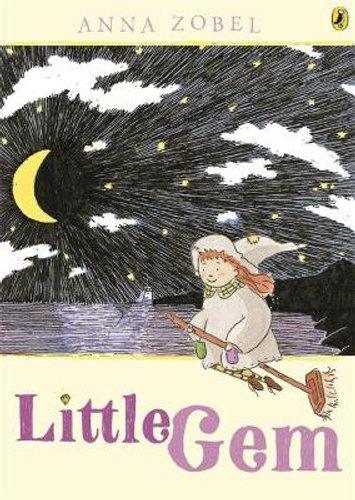 Little Gem is a bad witch. In Witchcraft School she is always getting in trouble for messing up spells and being clumsy. When a simple travelling spell goes terribly wrong Gem finds herself in an unfamiliar cottage outside a strange little town 100 years in the future!
Everyone in Ellsworth Pining is convinced that she is their new village witch, and they really do need her help. The Weather Worker has mysteriously vanished, and there are rumours of a terrifying beast in the woods.
Still, Gem really just wants to find a way back to Witchcraft School, but decides she had better at least try and help out her newfound friends first. She might have some spells that could help – if she can just get them right.
Follow Gem on her magical adventures as she meets new friends, solves mysteries and saves the day. With lovely little illustrations also by Anna Zobel which bring the story to life on almost every page.
Little Gem is the embodiment of persistence and kindness. If at first she doesn't succeed, she tries again until she gets it right. She does everything in her power to help the generous townspeople, and her self-confidence grows as she realises that perhaps she isn't such a bad witch after all. Gem shows that failing doesn't make you a failure, and that your determination and love will ensure you find success, even if it's in an unexpected place.
Little Gem could be a great book to read to kids, or for them to read on their own. I would recommend this magical tale for children 5-8 years old, it could be especially valuable for kids who struggle with schoolwork or self-esteem.
Reviewed by Libby Boas