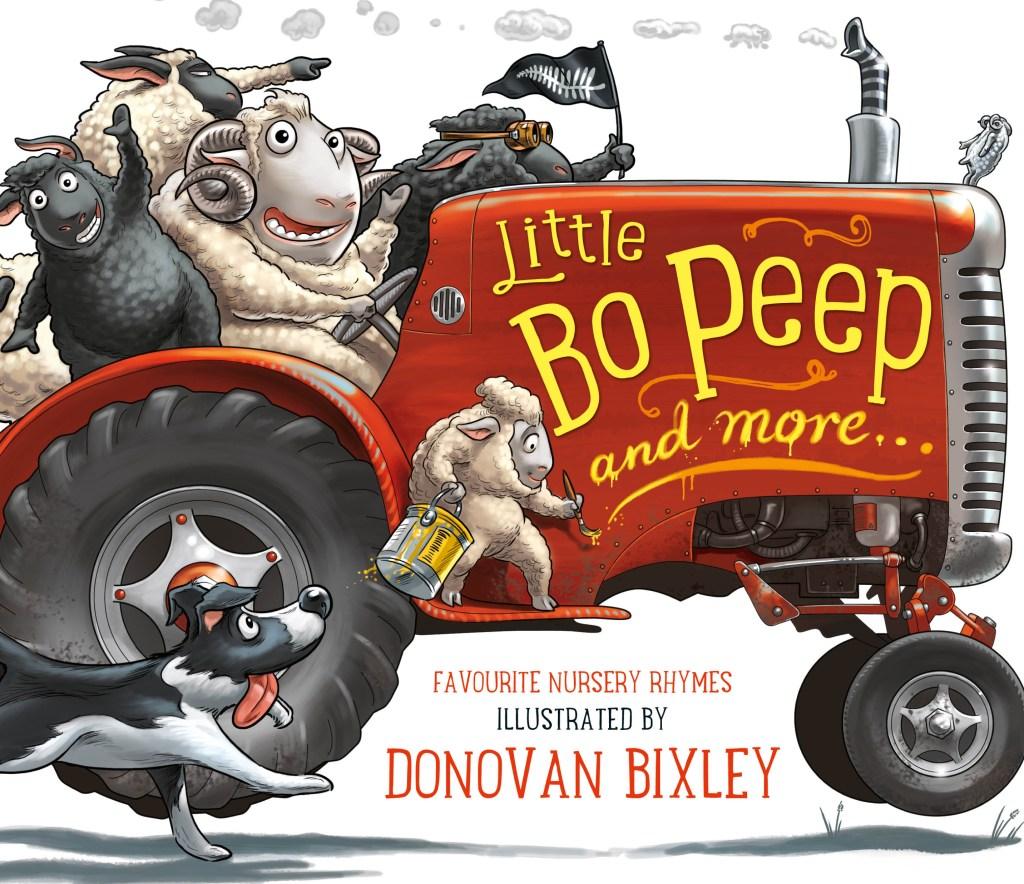 BIXLEY, Donovan Little Bo Peep and More…favourite nursery rhymes Upstart Press, 2014 unpaged NZ$19.99 pbk ISBN 9781927262085 SCIS 1690556
Back at the turn of this century, an academic argued that children's knowledge of nursery rhymes were a significant advantage in literacy acquisition (Danielson, 2000 ED 442117) that gave these children a head-start in literacy learning.  This idea is based largely on the correlation between phonemic awareness and the patterns of language (intonation) that sit behind the nursery rhyme.  Given perhaps the changing sources of story (from oral retellings of poems found in picture books to technological apps, where perhaps the visual stimulation of the moving image is the focus, it is an open question whether nursery rhymes, with often archaic allusions as well as words, are still popular and if not, is there a consequence?  Until such research is clearly established, it seems to me that parents and teachers should still be in the business of sharing nursery rhymes.
The picture book Little Bo Peep… is something of a kiwi makeover whereby, given the ratio of people to sheep in New Zealand, the focus is on four nursery rhymes that have sheep as their main characters.  The illustrations make the difference: from Edwardian villas, volcanic mountains, top-dressing planes, flax bush, farmers with black singlets and gumboots, accompanied by a young lad with an All Black rugby top, kiwiana is writ large.  The first double page spread invites the reader to focus on counting sheep, but hopefully also, the power of rhyme and rhythm is not lost!  The endpapers too invite children to identify kiwi symbols and icons.  All good fun!  Recommended.
reviewed by John McKenzie