Rosalyn Albert (text) and Natalia Moore (illustrator), Let's Go! On a Digger, Catch a Star, December 2020, 16pp., RRP $12.99 (boardbook), ISBN 9781921928710
Rosalyn Albert (text) and Natalia Moore (illustrator), Let's Go! On a Plane, Catch a Star, December 2020, 16pp., RRP $12.99 (boardbook), ISBN 9781921928802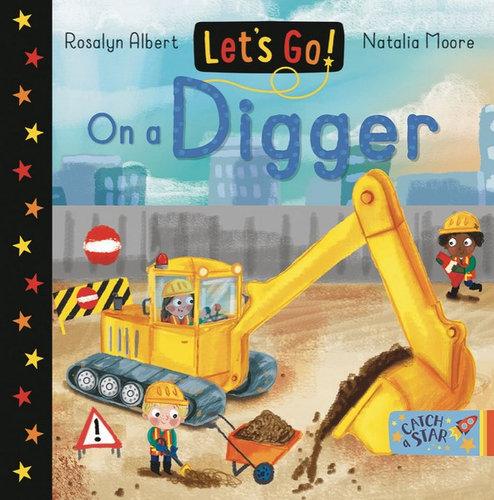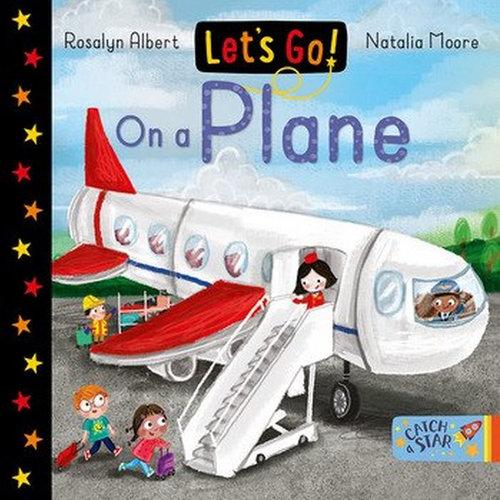 Catch A Star is a new imprint from New Frontier Publishing, specifically for books for babies, toddlers and early learners. These two titles are part of a board book series about transport. They are both written in rhyme, with two lines per page and show a varied range of characters. For example, the pilot and the digger driver are both female and there are children of colour and with glasses.
The storylines are simple and not much happens. The digger digs a hole and dumps the load of dirt into a truck. The plane takes off, flies at nighttime and lands. However, in this day and age I'm not sure that the pilot would really invite the passengers into the cockpit to say hello.
The poems don't always scan properly but rhyme reasonably well. The colours used are bright and cheerful. Young readers would need to be old enough to understand about diggers and planes but small enough to still be using board books.
Reviewed by Lynne Babbage