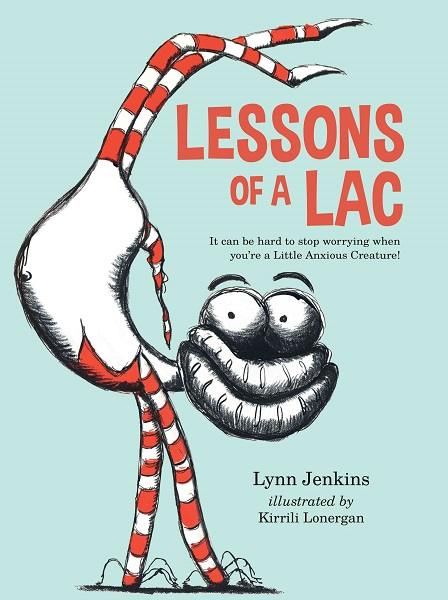 Lynn Jenkins (text), Kirrili Lonegran (illus.) Lessons of a LAC, Exisle/EK Books, 19 March 2018, 32pp., $19.99 (pbk), ISBN 9781925335828
The LACs (Little Anxious Creatures) and the Calmsters live in different villages.  Loppy Lac is always looking out for danger, fearful of what might happen.  Curly Calmster finally succeeds in showing him how to manage his anxieties and convinces him that not all situations are dangerous and that what might happen does not mean it will happen.
Using minimal text and large expressive drawings, this picture book aims to help children to understand their anxieties.  Written by a clinical psychologist, it gives ideas about how to stop worrying.  It would provide a starting point for parental and schoolroom discussion.  Suitable for ages 4-8.
Reviewed by Elizabeth Douglas