Julia Liu (text) and Bei Lynn (illustrator), Leilong the Library Bus, Gecko Press, July 2021, 32 pp., RRP $27.99 (hbk), ISBN 9781776573318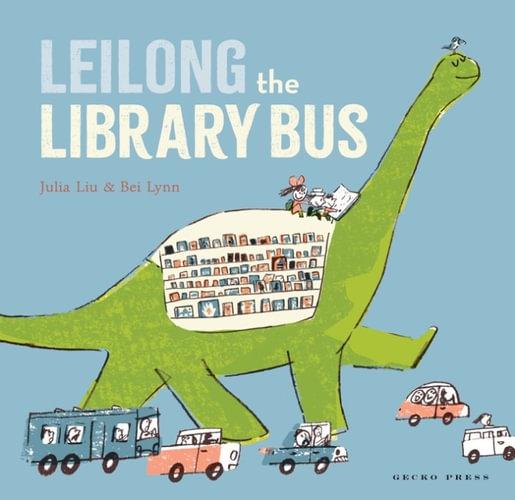 Leilong and his friends are heading to the library, excited about all the stories they're going to encounter. Leilong is the most enthusiastic — he wants to learn more about his fellow dinosaurs. But, as he quickly learns, there are going to be obstacles to overcome before the books are his to enjoy!
Leilong the Library Bus is a heart-warming, humorous read. Readers will instantly fall in love with this likeable (slightly goofy) brontosaurus— the juxtaposition of him and the quiet setting of the library is ridiculously delightful.
The illustrations are raw and beautifully detailed, with a simple colour palette. I particularly loved the way the illustrations enhanced and expanded on the text. As well, the background characters are a lot of fun to notice.
An adorable story about friendship, passion, and working together to accommodate each other's differences. A must-have for parents and teachers.
Recommended for lower-middle primary ages.
Reviewed by Sarah Stivens