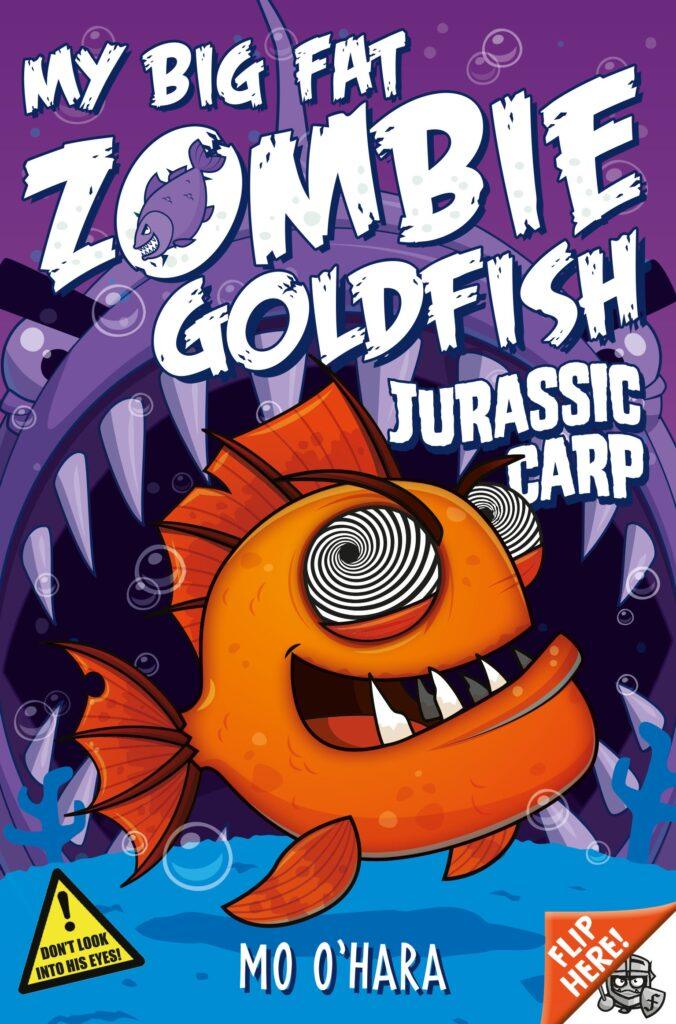 Mo O'Hara,   Jurassic Carp (My Big Fat Zombie Goldfish #6), Pan Macmillan, 1 August 2015,  208pp.,  $9.99 (pbk), ISBN 9781447263838
This is the 6th book in this series starring Frankie, the zombie goldfish who, along with his owner Tom and best friend, Pradeep, get into all sorts of fishy and not so fishy trouble. Frankie wasn't always a zombie goldfish, this only happened when Tom's evil big brother dunked him in toxic green gunge and Tom zapped him with a battery to bring him back to life, but when he did there was something not quite the same about Frankie.
Aimed squarely at boys who want a good dose of silliness, in the two stories in this book, Frankie helps uncover some skullduggery at a medieval re-enactment centre and in the second, the unlikely troupe of heroes help save the world from a fiendishly huge monster fish. The antics are wild, the illustrations cartoonesque and fun, all perfect for readers who like a bit of humour with their action and zombies.
Reviewed by Deborah Abela