Picture Book Judges' Report
Contemporary Australian children's literature is now as diverse as it is remarkable. This category demonstrates how art and prose can combine to create picture books of stunning quality when there is synergy between illustrator and author. The shortlisted picture books demonstrated this high level of literary and artistic merit admirably, as did the unusually high number of books on the Notables list, 42 in all.
Themes varied in the 114 picture books offered as award contenders. Humour, a sense of delight for life, a love of family and friends, resilience and experiential learning were perennial ideas explored again by authors and illustrators. These themes resonate well with the intended age group of this category, 5-18 years, as children move into more formal schooling and new social situations. The picture books on the Notables list this year offered stories that encouraged children to identify and respond to the experiences confronting book characters; experiences of friendship, belonging and sharing. Protagonists were strong, caring and thoughtful and explored growth in understanding of the sometimes-difficult issues of family life, mental health and death. The inclusion of such themes offered a point of difference between the books assigned to this category those in the Early Childhood category.
Also of note was the increased representation of culturally diverse picture books on this list, supporting a more global consideration of cultures and cultural practices while social justice issues were explored in several stories of refugees and the impact of war on children's lives.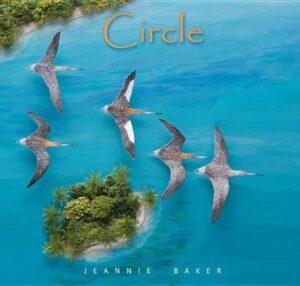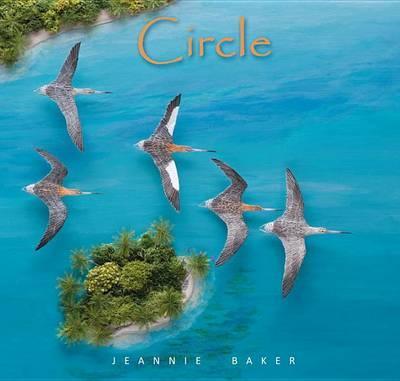 Alongside many well known and loved authors and illustrators on the Notables list, many emerging partnerships have been included, showcasing new and different creative styles. Unfortunately, several superb picture books including Circle by Jeanne Baker and Somewhere Else by Gus Gordon, were among a few favourites that sadly just missed this final short list after close voting by judges. Small Things by Mel Tregonning, another noteworthy book was deemed ineligible due to a technical exclusion.
Authors who chose rhyming text to deliver their story sometimes let the rhyme interfere with the rhythm and development of the story.  Whilst children respond well to rhyme, in some texts the rhyming overwhelmed the content. In several books, the rhyming was inaccurate in places and didn't balance with the overall rhythm of the text. Several books, with very appealing rhyming storyline, would have been much stronger contenders had they been written in prose.
Humour, activities children routinely participate in, animals and developing friendships are all suitable topics for this age group. Similarly, topics that extend children's understanding of lives beyond their own, of current affairs, war and its impact and issues of social justice, mental health and death are also important themes to explore for this age range. Texts that include complex words to extend children's vocabulary and understandings, especially when explained through accompanying illustrations are encouraged in this category.  Similarly, books that encourage discussion like One Photo, Small Things, Out, My Brother, The Fabulous Friend Machine, Cyclone and Snail and Turtle: Rainy Days also appeal to this age group. Dystopian stories, like the wonderful Mechanica, have appeal also, yet are currently quite under-represented in the Notable list.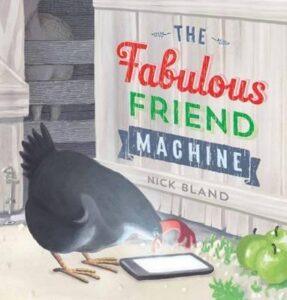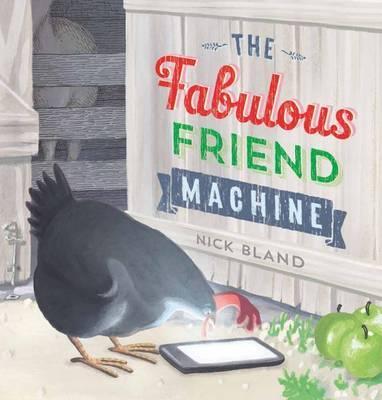 The 42 books on the Notable list in the Picture Book category are both diverse and noteworthy. It is a rich list and a tribute to the skill, talent and vision of those who have created them and deserve to be noted.
The shortlisted picture books highlighted diverse stylistic treatments and techniques, colour palettes and production finishes. They were engaging and of a high literary quality with appeal to diverse groups of children. Beautifully tactile hard covers, silky pages and a range of soft pastel, bold acrylic and sophisticated computer generated illustrations showed both the depth and breadth of artistic talent. The filmic technique of 'panelling' and 'framing' was masterful in several Notable titles. There was also an increasing trend towards a more 'Retro' illustrative style harking back to the 60s, consistent with trends in art, architecture and fashion that judges found very appealing. The artistic skill of illustrators in both enhancing and augmenting a storyline, of adding depth to the text, was another subtle point of difference judges noted that set Picture Books apart from those in the Early Childhood section and was an important selection criteria.
Quality of editing was another important criteria for judges. The Picture books on the Notable list were of a generally high standard. Several of the titles not reaching this list were felt to have been compromised by inconsistent attention to literary and grammatical structures. Numbers one to nine written in numerals rather than words were commented on in several texts as were the occasional misuse of words.
Winner
Home in the Rain is another heart-warming story from master storyteller Bob Graham. Graham's gift as a writer and illustrator is to share those small but precious moments of joy we so often overlook in our hurried life. This beautiful picture book is told simply and with an economy of words.  Graham's observations of the natural world and family life are, as always, profound and loving.
Readers are drawn into the wonder of ordinary life, illuminated through the eyes of the highly relatable character Francie as she and her mum drive home in the buffeting rain on a freeway.  They leave the trucks and pull over into a rest area for a picnic in the car, where the windows steam up and Francie writes the family's names on the windows, leaving a blank rear window waiting for a new name.
Graham's iconic illustrations carry their soft watercolour story alongside the text, allowing us to feel the rain coming down and the force of the wind on the landscape.  We are given a sense of the smallness and vulnerability of the little red car and its precious cargo as it sits wedged between the enormous and impersonal ends of the trucks that blow it about.
The language is spare but beautifully chosen, with a superb range of sentence lengths to intensify the moments.
The subtle, imperceptible build to the moment of revelation comes as anticipated foreboding. The tension is palpable. The Judges spoke of preparing ourselves for a tragedy to unfold. But it wasn't tragedy. It was a small joy and a perfect moment of understanding filled with radiance.  This is Bob Graham's specialty, a poignant moment that takes the reader by surprise, and delights in ways never imagined. This delightful book absolutely does this. And it all happens right next to a petrol bowser on a freeway!
Honour Books
The Patchwork Bike – Maxine Beneba Clarke, illustrated by Van T Rudd (Lothian Books, Hachette Australia)
This is another picture book where childhood is explored from a different cultural perspective, The Patchwork Bike, with perfect endpapers introducing the grit and energy of life in a remote desert community.
The world of two brothers is explored through their relationship and friendship and their long-suffering, fed-up mother.
Images and a parred back narrative work together to suggest pace and exuberant action.  Emotions run high as the brothers explore and create their own experiences and entertainment.
Deceptively simple, the evocative language and onomatopoeia "Shickety-shake and winketty wonk" flesh out a world so very different from our own, yet its universal appeal comes from anchoring the story to the common childhood experience of making and owning a bike, and of the freedom it allows.
The illustrations, based on street art, are compelling, and the printing has honoured the quality of the art; you can almost feel the corrugated cardboard as you run your fingers over the pages. The thick paint on card is stark and simple and often abstract, but effectively suggests movement, excitement and irrepressible energy. Each page shouts dry, dusty desert living in the heart of an African village and celebrates the inventiveness of children finding joy with very little.
This a picture book of a very different kind. Emulating an imaginative field guide of the future, Mechanica explores a state of anxiety in the post-industrial future of the 23rd century. Its stunning and highly tactile cover and blurb will excite readers as they are challenged to consider our environmental and technological impact on Earth:
Welcome to future Earth. Despite…… Welcome to the world of Mechanica.
A highly convincing scene introduces the book, which describes how Earth can no longer support wildlife; the environment having been exposed to dangerous radioactive and chemical waste when warnings were ignored. Set in a post-apocalyptic landscape, the Mechanica created by mankind have mutated and escaped confinement and are turning on the human population. Heroic and strong female protagonist- Liberty Crisp-details the amazing creatures known as Mechanica: human-created life forms designed to replace extinct species in this decidedly futuristic field guide. But whilst the story draws the reader in with its believability, it's the breathtakingly beautiful, detailed steampunk inspired illustrations that will enthral readers of all ages. As a field guide, the double pages feature clear and detailed images of the mechanical creatures with a brief description of how they came to be, where they have been found and the environmental chaos has that led to their creation. Effective use of buff-white spaces ensures young readers aren't overwhelmed by the text or creature but drawn into the detailed mechanical components and their real-life origins.
This beautifully produced, original and engaging book is a treat for young and older readers alike. The combination of incredible art with an environmental message will have animal, science and techno-fans enthralled.
Other Shortlisted Titles
One Photo – Ross Watkins,  illustrations by Liz Anelli (Penguin Random House)
This a beautiful and poignant picture book about memories, families, life and loss. The story is told through the perspective of a child and explores the irrevocable change faced by a family with the onset of Alzheimer's. We are drawn into the young boy's bewilderment at his father's strange actions and the photos he takes, but also share in the comfort provided by his mother's steady presence and her explanations of his father's increasingly irrational behaviour.
Despite the heavy content, the text isn't at all darkness and loss. It's often humorous and matter-of-fact in its delivery, but it's also quite elegant and heartfelt giving the subject matter and family a great deal of respect.
Illustrator Liz Anelli also illustrated the Notable picture book Desert Lake: The Story of Kati Thanda, Lake Eyre. In One Photo she has produced illustrations that are simply stunning and capture so much love and family warmth that it's hard not to be moved by the unfolding story.
The highly tactile cover offers a glimpse of the illustrations within; immediate and personal. They invite the reader to be a part of this family's search for meaning at a time of tragedy. We are drawn to the boy and his mother as much as we are distanced by the images of a father always just out of the action on the pages and just out of the lives of the boy and his mother.
The metaphoric use of photos effectively creates a sense of the fragmentary effect of memory, snapshots in time and remembering. The beautiful endpapers continue the story in photos. The illustrations and text combine beautifully, one never overshadowing the other.
This is a very moving and confronting story, and this difficult subject is handled delicately, lovingly and without remorse. It makes for a bold conversation starter and a way to get children talking about Alzheimer's and loss and would make a valuable resource for parents and children.
We can tell both Watkins and Anelli have witnessed people suffer with Alzheimer's not only from their dedications at the beginning of the book, but through the care and love woven through each page.
My Brother – Dee Huxley and her adult children Oliver and Tiffany (Working Title Press)
This a gentle, sensitive story of grief and loss, based on a real family tragedy.  The production is seamless, with a palpable sense of commitment to a deeply felt project.  The main character is a little monster who has lost his brother – he's a cleverly created character who is at once familiar and relatable but also sufficiently different from the reader to soften the message of the book. He appears haunted by a longing so intense it feels like a privilege to be included in his search.
The front cover foregrounds the story poignantly and effectively; the reality of one with the reflection of two.
The simple, expressive text and carefully chosen words highlight someone who was once there, and now isn't. Young readers will take their own meaning from the text; we, adults, assume, rightly that the brother is dead.  There is meaning too, to be gained from the inclusion of the little friend duck and a donkey drifting through each page, presumably searching too.
The illustrator uses colour effectively in graphite and watercolour illustrations.  References to fairy tales, nursery rhymes and Escher-like images invite multiple viewings.  Colour is also used to move the character and reader on from despair to acceptance and an understanding of what the brothers shared and will continue to share.
My Brother handles a very difficult subject with great sensitivity.
Out – Angela May George,  illustrations by Owen Swan (Scholastic Press)
This story deals with an unfortunately all too common tragedy of asylum seekers searching for a new life.
The beautiful double page cover sets the tone of the book, with the coloured figures of the main character and her mother set amidst the depersonalised huddle of refugees crowed on a boat. The blurb, too, presents the reader with an important idea to consider:
I'm called an asylum seeker, but that's not my name.
Written from the perspective of a child migrant, this story emotively takes the reader into the harrowing journey and lasting impact of being a child refugee with a little girl and her mother, who have fled their homeland, making the long and treacherous journey by boat to seek asylum.
The soft rendering of line and muted colour enable a connection with the characters and their relationships. Both words and pictures effectively take the reader through different stages of the journey, whilst the feature of a yellow line, her ribbon brought with her from home, conveys a continuous sense of hope and new beginnings, even during the darkest of moments.
Out celebrates the triumph of the human spirit in the darkest times and offers readers another perspective to this very political and social issue.